What you will find on this page: what is the network; network purpose; disclaimer; clusters formed for 2017/18 fire season; information session details; contacts for more information; community support for network. (links in blue)  
NOTICE! Cluster information sessions have now finished for this season. If you missed them watch out for when next season's sessions start up again. Don't know if you are in a cluster area? Go here to check. 
Keep up to date by joining us on the Network's Facebook Page here
Brown Hill Community FireAware Network 
Did you know that Brown Hill is in a Bushfire Prone Area?
Latest News
1 December 2017, CSIRO/ECOS, How to plan for decisions in the midst of bushfire catastrophe. SHOULD I stay or should I go? It's a tricky question to contemplate and for many people choosing to stay when a fire comes will depend on a number of circumstances. This is determined by whether a person is physically or emotionally capable of surviving the ordeal, whether the building they will stay and actively defend is suitable and whether they have the equipment and water up to the job. For many, this conversation will lead to the conclusion that leaving early is the safest option. This means having somewhere that is safe and practical to go and the means to get there. What the statistics tell us CSIRO leading bushfire risk expert Dr Justin Leonard and his team at CSIRO had the difficult task of analysing people's experiences while sheltering in and around their homes during the 2009 February fires in Victoria. Funded by the Australian Government, the project (and subsequent 2015 report) aimed to examine circumstances and challenges experienced by residents when sheltering in order to establish evidence to support policy reform and community education initiatives. The report states that 1007 people sheltered during fires on Black Saturday, of those people 169 died. The scientists discovered through statistical analysis that the number of people "actively" sheltering had the strongest chance of surviving. This factor stood out above all others, including obvious factors like forest proximity, in determining probability of survival. "The people that were proactive while they were sheltering had the best chance of surviving," Leonard says. "While they were sheltering inside their home they were monitoring the fire, shutting off rooms that were burning and retreating to an exit. Once the house lost tenability, they would leave the house. This was compared to people who sheltered in a bathroom and didn't move and were unaware of what was happening around them. Conditions outside may have been survivable but they didn't know." ..Learning from harsh experience: Malcolm Hackett and Diana Robertson live on a cattle farm at Strathewen, 45km north-east of Melbourne's CBD. They lost their home and beloved family dog in the Black Saturday fires and have an evolved perspective on how they would survive another major bushfire. Read More here  Access full report here
3 December 2017: If you feel there is a fire hazard on a vacant lot in your area you can report it to Council on 5320 5500. Following is a response from Council regarding fire hazard management of vacant lots: All vacant land (private) owners under 15 hectares were sent a pre-season advice letter (early Nov) informing them it was time to look at their properties and manage fire hazards. This was not an enforceable letter but an advice letter. Fire hazard inspections by council officers began in November and were inspecting properties in the North West of the municipality first (where it dries out first) working south through the municipality, these inspections will be looking for overgrown properties both rural and residential. Fire Prevention Notices are only issued on properties deemed a fire risk, if a property does not meet the requirements of a Fire Prevention Notice then it may be passed onto local laws as a untidy property investigation. Council slashing program will begin mid to late November when the grass begins to cure, this allows for a more cost-effective slashing program with the aim to slash once. This is done when the growing cycle of the grasses is completed and there is less chance of regrowth. If regrowth does occur we will identify strategic locations for further slashing working within budget constraints to enhance the protection of life and property. 

3 December 2017: Just because we do not have a history of many bushfires does not mean we won't have one this summer. The local Glen Park Fire Brigade attended this car fire at Nerrina early November. Over the winter there has been a rising incidence of stolen cars being set on fire in our forested areas to the north.

2 December 2017: Preparing your property for the fire season can start at any time. If you haven't already done your clean up check this guide for the basics 

27 November 2017: I know it's raining at the moment…. BUT the Fire Danger Period for our locality has commenced. This means you cannot light a fire in the open air unless you have a permit or comply with certain requirements.

27 October 2017: Coming to the Brown Hill Community Festival? Drop by the FireAware stall to meet Penny, chat with Hazen and pick up some flyers for fire prep for this bushfire season.

17 October 2017: Not just Spain but now Portugal is also on fire. It's the second major fire event they've experienced this year. Even though we live in the suburbs of Ballarat, we need to prepare ourselves for fire. Especially those of us in Brown Hill 

17 October 2017: Weather conditions influence the size, intensity, speed and predictability of bushfires—and how dangerous they can be. Large fires can even create their own weather. Understanding fire weather and the peak bushfire seasons across Australia means you can be better prepared for this hazard.

16 October 2017: Often people living in towns and cities believe that they are safe from bushfire due to living in an urban area. That's what shocked so many Canberra people in the ACT when fire ripped through several Weston Creek suburbs. Adjacent pine plantations certainly didn't help. Now we see that Californian towns are being decimated by wildfire and casualties indicate they were inadequately prepared. Northern California Fires Have Destroyed at Least 5,700 Buildings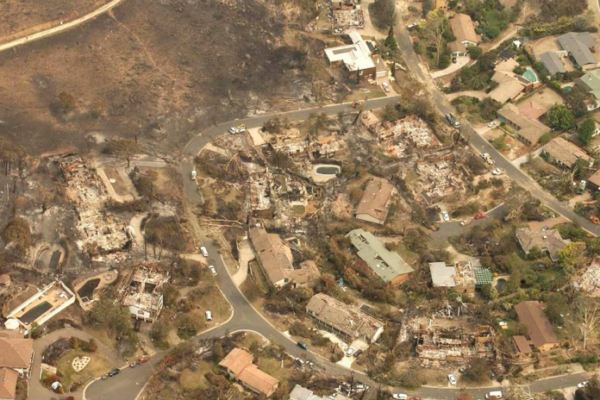 Fire invading the suburbs of Canberra 2003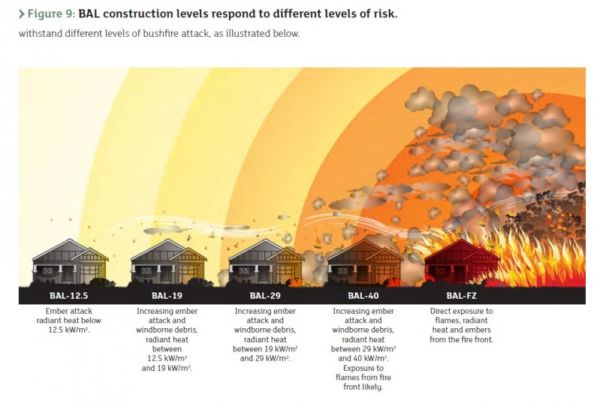 Bushfire Attack Levels (BAL)  for buildings in Fire Prone Areas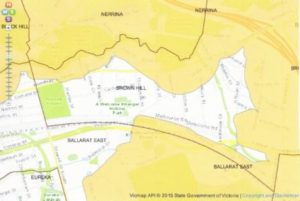 What are Bushfire Prone Areas? Bushfire Prone Areas are areas that are subject to or likely to be subject to bushfires. To view the Bushfire Prone Area of Brown Hill access the link here. Source: Visualising Ballarat. 

Bushfire protection and my property: This is the main Vic DELWP site  You can get your own property report from this page in regard to planning overlays. A Guide to retrofit your home for better protection from a bushfire: This guide, among other things provides a simple table that outlines low /moderate and high cost alternatives and sets out different requirements for the BAL ratings. A Guide to Windows and Doors in Bushfire Prone Areas: Another more detailed guide for windows and doors. FAQs – Bushfire Prone Planning – BAL Assessments. Even though this site relates to WA I found the information provided  quite useful. Contact City of Ballarat for more specific details on 5320 5500


Also refer to the following FireAware Network pages:

What is the Brown Hill Community FireAware Network?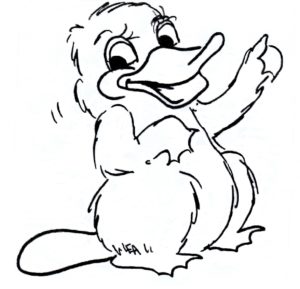 The network consists of "walkable" Neighbourhood Clusters, spread across the suburb of Brown Hill – a priority being the households/streets on the urban-rural interface of Brown Hill along the Yarrowee River and the growing number of subdivisions of Brown Hill north of the freeway, all located within the designated Bushfire Prone Area. 

(Penny Platypus is the mascot for the Network – learn more about Penny here)

What is the purpose of a cluster?
to provide a yearly reminder of the need to prepare for the fire season;
to present in a variety of ways information that is relevant to a specific neighbourhood;
to highlight that it is everyone's responsibility to be aware and prepared to act in a fire event impacting on their community or a community nearby;
to encourage in households the "habit" of preparation
Disclaimer

Please note the information provided through the information sessions and web pages is not for the purpose of giving specific advice. The information is offered in good faith for those wishing to know more about the potential risk to their community and wanting to take responsibility for their own informed decisions.  The information and material offered is freely available from a number of sources, primarily fire/emergency services sites such as CFA and other State emergency services and research institutions.

Clusters for the 2017/18 fire season

There are four neighbourhood clusters for the pre-fire season of 2017/18. Access more details here

Two north of the freeway
Coorabin Estate (covering approximately 70 households)
Janson Rd & Stringybark Dr (approx. 40 households)
Two south of the freeway
Russell Sq & Lane St (approx 200 households)
Finlay St Sth & Bradbury St (approx 70 households)
Information sessions available through clusters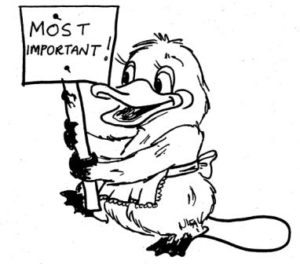 Clusters offer information sessions to their cluster residents specifically tailored to their location:

Sessions can cover a range of topics, for example:

Presentation of the risk of a fire event impacting on the community of Brown Hill and in particular the neighbourhood cluster involved:
Myths relating to fire and household safety;
Reality of urban fire risk highlighting ember attacks – varying intensity & duration;
Overview of Brown Hill community risk; 
Specific risks to the cluster location;
What it is like to be near a bushfire
Preparing household and property prior to the fire season:
Fire weather awareness – Fire Danger Ratings;
Review of high and low risk within the cluster (direct and indirect impact);
Overview of preparation required for both levels;
Basics for pre-season property preparation;
Basics for household bushfire plans
Wanting more information about the Network?

NETWORK CONTACT: Hazen – hmc433@hotmail.com 

CLUSTER CONTACTS details access here

What community support is there for the Network?

The following have offered their support to the Network in a variety of ways as a means to help raise the awareness of residents of Brown Hill of the bushfire risk to the urban interface and assist them in preparing for such an event:

The Brown Hill Progress Association

Country Fire Authority (Ballarat local office)

City of Ballarat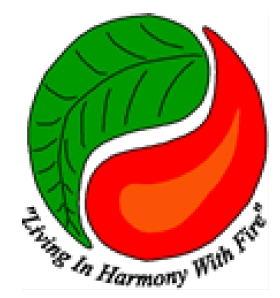 Dr Kevin Tolhurst (Tolhurst Bushfire Services)

In 2015 Kevin was made a Member of the Order of Australia (AM) for his significant service to science through land and bushfire management, and to the community through providing expert advice at fire emergencies.  He works and lives in Creswick and therefore has a wealth of knowledge of our local area. 

Refer: Predicting the path of bushfires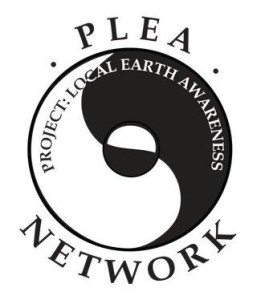 PLEA Network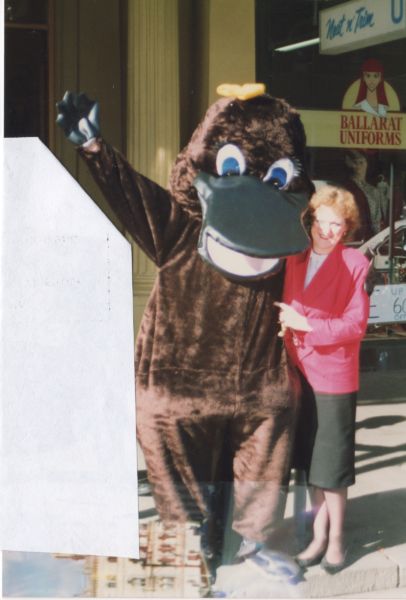 Penny is the Network's mascot, who is a very large platypus, a long time resident of the Yarrowee and was created to promote the "Ballarat' Regional Conservation Strategy" in the early 1990's. Penny has come out of retirement to put her name to and support the network. Many thanks to her creator Leanne Westblade (1991).