COP21 is done – now the work begins……
12 December 2015: 196 nations agreed to a new treaty having adopted the Paris Agreement! 
Summing-up from Clive Hamilton: " If we allow ourselves to be drawn over to the everything-will-be-OK pole, we are ignoring the science and indulging in wishful thinking. If we allow ourselves to be drawn over to the catastrophe pole, which is quite consistent with the science, then we become unable to recognise and encourage the positive steps that are being made. Three degrees is a big improvement on four, and 2.5°C is even better, even if it remains bad. But what matters most is momentum. After writing the "good news" stories I mentioned, hearing the scientists again was like a bucket of cold water. But we have to live between the poles, because it is the tension that allows us to believe that the great step forward of Paris, while still a long way short of what is needed, could set the world on a path where much more becomes possible."
Summing-up from George Monbiot: By comparison to what it could have been, it's a miracle. By comparison to what it should have been, it's a disaster….Progressive as the outcome is by comparison to all that has gone before, it leaves us with an almost comically lopsided agreement. While negotiations on almost all other global hazards seek to address both ends of the problem, the UN climate process has focused entirely on the consumption of fossil fuels, while ignoring their production…..So yes, let the delegates congratulate themselves on a better agreement than might have been expected. And let them temper it with an apology to all those it will betray. Read full article here 
 Access final text here Further analysis will be forthcoming but what is it basically saying? 
Source: The Conversation Infograph
MORE DETAIL….
The temperature goal: The final draft of the Paris deal includes a temperature limit of "well below 2C", and says there should be "efforts" to limit it to 1.5C. This is stronger than many countries had hoped just months previously, but falls short of the desires of many island and vulnerable nations, which had pushed for 1.5C as an absolute limit.
Long-term goal: To give practical relevance to the temperature limit, the deal also includes a long-term emissions goal. The draft wording aims to peak global greenhouse gas emissions "as soon as possible" and to achieve "balance" between emissions and sinks in the second half of the century. This is similar to the "emissions neutrality" language, which appeared in the previous draft, but more specific and tightly defined. It effectively means reaching net-zero emissions after 2050, though the lack of a specific timeline is a blow to those that wanted the clearest possible message for investors.
Ambition: The text provides essentially a two-stage process to increase ambition over time, acknowledging that the current provisions are not going to be enough to reach the long-term 2C temperature limit. In 2018, there will be a facilitative dialogue to take stock of the collective efforts of countries, which should inform the efforts of future commitments. Countries which have submitted targets for 2025 are then urged to come back in 2020 with a new target, while those with 2030 targets are invited to "communicate or update" them. This process will essentially be repeated every five years, with the first post-2020 stocktake occurring in 2023.
Finance: The agreement places a legal obligation on developed countries to continue to provide climate finance to developing countries. It also encourages other countries to provide support voluntarily — a compromise between the highly polarized positions that have taken centre stage at the negotiations. Many of the details have been moved out of the legally binding agreement and into the more flexible decisions. This includes the provision that, prior to 2025, countries should agree a "new collective quantified goal" from the floor of $100bn per year, which is the current aspiration. The notion of short-term collective goals has been cut from the text.
Mitigation: On mitigation, binds Parties to prepare and regularly update climate commitments. Each subsequent pledge must be more ambitious, and developing countries are "encouraged" to move towards stricter goals. Countries would be required to "pursue…policies…with the aim of achieving" their climate pledges (INDCs), a tougher than expected provision. The decision text "invites" countries to write long-term low-emissions strategies by 2020, while the legal agreement says they should "strive" to do this.
Loss and damage: Loss and damage has its own Article in the agreement — an important political statement that it is now seen on a par with mitigation and adaptation. It sets out important details about what needs to be considered under loss and damage, but the clear trade off appears in the decisions: liability and compensation are explicitly excluded.
Transparency: The deal would set out "flexible" rules on reporting for "those developing country Parties that need it in the light of their capacities". However, all countries would be bound to report "regularly" on their emissions and efforts to reduce them. A "facilitative, non-intrusive, non-punitive" system of review will track countries' progress. The rules on transparency are a top priority for the US and EU, which are keen to ensure China faces equivalent scrutiny of its efforts.
Adaptation: The deal establishes a "global goal" on adaptation of "enhancing adaptive capacity, strengthening resilience and reducing vulnerability to climate change". This is linked to the temperature goal. It binds countries to engage in an adaptation planning process, and says that countries should "submit and update periodically" adaptation communications.
Other: The draft would allow voluntary use of "international transferred mitigation outcomes", in other words emissions trading, with provisos including "environmental integrity" and no double counting. The text does not mention international aviation or shipping emissions. The deal would enter force once at least 55 parties, covering at least 55% of global emissions have signed up. In 2012 China, the US, India, Brazil, Russia and Japan topped this minimum alone.
'Balance': As with the discussion around the term greenhouse gas neutrality yesterday, there's a lot of debate today regarding the new wording in Article 4 about achieving a balance between greenhouse gas emissions and sinks. Carbon Brief spoke to some scientists to ask for their interpretation. Here's what they said: Prof Simon Lewis, professor of global change science at the University College London and the University of Leeds: "To me, 'balance' is synonymous with 'net zero' anthropogenic greenhouse gas emissions in the context of the sentence in the Paris text. So, by net zero there would be emissions and some offsetting by sinks that are also anthropogenic, to a maximum of zero net emissions. Practically this may mean that some carbon emissions would be offset by planting – and keeping in perpetuity – trees, or negative emissions via carbon capture and storage."             Source: Carbon Brief
What does this mean for Australia?
RENEW ECONOMY: The government has played a mostly constructive role in Paris. In order to maintain any credibility, it now needs to urgently lift its game on pollution targets, financial support for the world's most vulnerable countries, Kyoto commitments and, perhaps most importantly, its domestic policies…..In Paris, Australia's negotiating team – led by the Prime Minister, Foreign Minister and Environment Minister –  supported the need for net zero emissions and joined the 'high ambition coalition of nations' which seeks to keep warming below 1.5 degrees, just half a degree from current warming. However, Australia's domestic actions now need to match these fine outcomes and aspirations in Paris. Without stronger action, for example, 2030 country commitments will leave Australia as the highest per capita polluter in the G20 alongside just Saudi Arabia, one of the most obstructive forces in the Paris negotiations.
There were four immediate steps the Australian government should take, now that the Paris conference was over:
Improve our initial post 2020 pollution reduction targets, which are more aligned to 3 to 4oC warming, and would leave us in 2030 with the most pollution intensive economy and the highest per capita pollution in the developed world. If we are serious about helping avoid 1.5°C warming, this should include a commitment to net zero emissions before 2050;

Expand domestic policies and, in particular, have a plan to phase out existing coal fired power plants which will block modernisation and innovation of our electricity system for decades. Our current initiatives do not put us on a path to meet our current inadequate 2030 pollution reduction target, let alone help meet ever strengthening future targets;

Increase "climate finance" investment promises to assist vulnerable countries: our current "at least" $1billion to 2020 commitment is well short of our share or those of comparable economies, like Canada, which committed $2.5 billion;

As an act of goodwill, join other developed countries, like the UK and Germany, in cancelling our "Kyoto carry over" of surplus carbon credits, achieved by bettering 2012 targets, rather than counting it towards 2020 targets.
The Paris agreement marks a critical point for the Australian government's climate policy. We have agreed to scale up action towards net zero emissions and our major partners are already accelerating down this path. The time for piecemeal, unstable and short-term policy is over. The real work for Australia starts now.
Initial Responses to Agreement
Some more from The Conversation: 
Following is the lead up to the final agreement
 To access COP 21 daily posts as they happened click here
11 December Scientists warning: Kevin Anderson, deputy director of the Tyndall Centre for Climate Change Research, UK, said the draft agreement was flawed because "the aspirations and rhetoric of the politicians do not take the science into account". He said: "The fact is we have to keep 90% of all fossil fuels in the ground if we are to avoid dangerous climate change. Under this agreement, keeping to a 1.5˚C rise is not viable for the poor, non-white vast majority of people on the Earth. This represents a dangerous and deadly version of business as usual….Now, they say, the situation has become so urgent and potentially catastrophic that they need to point out that the world's leaders are failing to protect the people they represent..: Read More here
Do you want to know what REALLY happens at UN Summits? Read this – "The Climate Circus Comes to Town"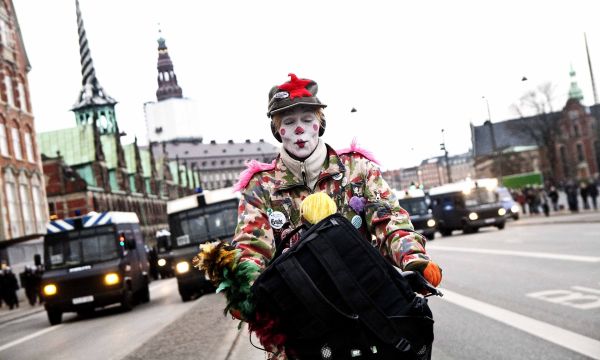 Australia slipping further behind the pack. Turnbull ducking and weaving – read of our sad descent here – but you never know…. and FINALLY Australia ratifies Kyoto Protocol! How convenient….read more here
7 December: Australia ranks 60th out of 60 in the Performance Index for OECD Member Countries. What more can be said! Access further data here
9 December, The VERB, Australia's Deceptive Play: Bishop's reference to "some technological breakthrough" sounds vague and inexact, especially given the government's commitment to limiting the global temperature rise to under 1.5°C. This is because the commitment may have simply been a political manoeuvre. In a compromise negotiated with Saint Lucia and South Africa, countries vulnerable to climate change, Australia committed to the 1.5°C target in exchange for being able to use credits from the first Kyoto Protocol commitment period, and to apply them to the second commitment period. Effectively, Australia has ensured that its commitments under the second period of Kyoto won't be much different from the first. "We've met our first commitment period, are on track to meet second, and will ratify the second Kyoto protocol," Bishop reminded the plenary at the UN climate talks. Bishop's affirmation that "Australia is taking strong and direct action at home," does not refer to reducing Australia's burgeoning emissions. Rather, it refers to funding the academic and private sector. Research is not inherently a bad thing, but by itself is a mere token contribution to climate change mitigation given the advanced technologies already available to Australia. The championing of this measure above more immediate strategies represents the Australian government giving itself permission to continue to burn fossil fuels indefinitely until "revolutionary" technology is invented. This is a distant hope, not a concrete plan. Read More here
3 December 2015, Post Carbon Institute: It's only day 3 of the meetings, but I've already come to one conclusion: As a society, we're still stuck in the bargaining phase of Kübler-Ross's Stages of Grief. Yes, there's actual bargaining taking place between climate negotiators at COP21. But I'm talking about a larger, more systemic bargaining that's occurring: Our attempts to respond to the existential threat of climate change while holding desperately to our extractive, growth-and-consumption-based way of life. But as PCI Fellow Bill McKibben likes to say, "Physics and chemistry don't bargain." Read full article here
"They're just rearranging the deck chairs on the ship to get a better view of the iceberg"
Two degrees vs 1.5 degrees: ….However, with no substance behind the revision of the long-term temperature goal, it appears to be merely a placebo issued by leaders who must be seen to be acting. Placebos often rely on patients misunderstanding the benign nature of the treatment applied. The problem is that the energy balance of the earth has no consciousness. Positive framing and reassuring targets are irrelevant to physical laws and processes. The only things that really matter are the actions we take. At the moment, we're kidding ourselves. (The VERB – read more here)
"Current scientific thinking suggests we cannot limit warming to less than 1.5 degrees without large scale intervention in the climate system.  Implicit in this agreement, then, is acceptance of some form of climate engineering…We must enter into this agreement with our eyes wide open." Read More here
9 December, The VERB, updates state of play here 9 December, The VERB, Australia's Deceptive Play: Bishop's reference to "some technological breakthrough" sounds vague and inexact, especially given the government's commitment to limiting the global temperature rise to under 1.5°C. This is because the commitment may have simply been a political manoeuvre.
4 December, The VERB, With less than 12 hours before a full draft of the new Paris agreement is supposed to emerge, negotiations are in disarray. The Verb's Negotiation Compass tracks the progress of seven key issues, in terms of the ambition expressed to tackle them, and the emerging architecture that will facilitate future progress. Here is our assessment of the current state of play: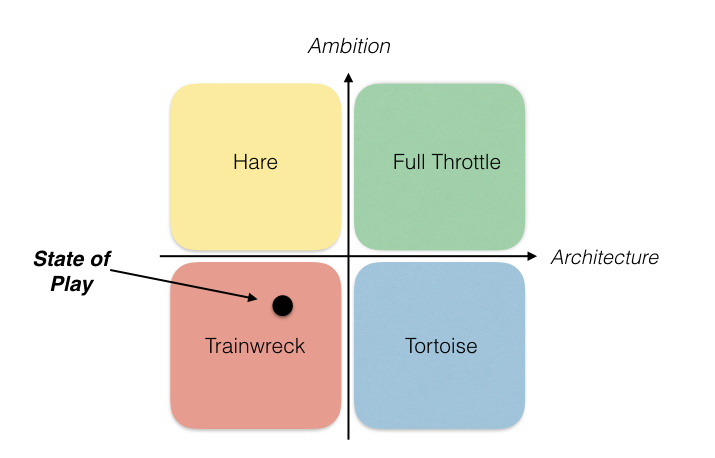 For more details on the state of play and the progress of the 7 key issues read more here
11 December, FoE, Rich countries have moved the goal posts so far that a just deal in Paris is inconceivable
PARIS, FRANCE – Reacting to a draft Paris climate agreement released on Thursday night, Lucy Cadena, Friends of the Earth International climate justice and energy coordinator, said: "Rich countries have moved the goal posts so far that a just deal in Paris is inconceivable. If this text indicates what will be agreed here, we will be left with a deal that fails humanity." "This text dismantles the core foundations of the UN climate convention," Cadena continued. "The pillars of a just agreement — ambition and equity — have been completely undermined. After all the warm words of developed countries on a 1.5 degree limit, the new text contains no obligation to stay under this threshold. Shockingly, the text could allow for carbon emissions to continue until 2099." The draft also leaves the door open to false solutions such as unproven Carbon Capture and Storage techno-fixes and carbon markets. "Incredibly, references to human rights have been stripped from the body of this UN agreement on the very day that people around the world mark Human Rights Day," said Friends of the Earth International Climate Justice and Energy Coordinator Sara Shaw. "Critical issues have been kicked down the road when they should have been addressed with ambition and urgency. Empty words can't stop the climate crisis," she added.  UNFCCC Version 2 of 10 December 2015 at 21:00 Access text here
'Round Midnight, As ECO went to press, the Committée de Paris had just resumed its work again. The outcome of the final round of negotiations is still uncertain. That need not stand in the way of a hard-nosed analysis of the new text, though, with the really big issues still left to be decided. Overall, ambiguity is the mot de vogue with several decisions still bracketed yesterday now 'simply' postponed. ECO makes a final plea to ministers and their heads of state, who will be asked to weigh in at the last minute:
Ambition: Parties chose to land in the 'well below 2°C' zone, while still pursuing a 1.5°C warming limit. This is, however, not compatible with GHG emission neutrality somewhere in the second half of this century. Full decarbonisation, with no tricks (like non-permanent offsetting and geoengineering), is needed and should be what those who claim to be ambitious fight for!
Differentiation: The endless variations in the new text trying to reframe the Convention's preambular 'common but differentiated responsibilities and respective capabilities and their social and economic conditions,'are a reflection of a genuine global struggle to come to terms with new realities. ECO does not romanticise the past, nor ignore historical responsibilities. The Paris Agreement can only deliver on its goal if all respect the Convention in full.
Finance: Which brings us to means of implementation. The floor of US$100 billion seems to now be established. But the agreement does not enough to 'shift the trillions.' ECO believes the Paris Agreement sends a signal to investors about the long-term direction. It pays lip service to setting a carbon price. Yet, Parties are about to fail in their duty of care, which would make them commit to finally end all fossil fuel subsidies, stop financing carbon-intensive investments or indeed commit to divestment.
INDCs: That the current INDCs, many of which are conditional on adequate international support, are not enough to limit warming to well below 2°C, let alone 1.5°C, is acknowledged and shockingly taken for granted. For now, there is no plan to close the resulting gap. We do not need to wait until 2018 for the IPCC to tell us that the pathway we are on forecloses limiting warming to 1.5°C. Independent assessments have already shown that developed countries in particular are lagging behind. The facilitated dialogue in 2019 merely opens the door for countries to rethink their lack of ambition.
Loss and Damage: The fight for loss and damage continues in dark corners of Le Bourget. To the most vulnerable, we say: Stay strong! To the blockers: You let the genie of liability and compensation out of the bottle. Please put it back in, as nobody is calling for it in this agreement.

Transparency, MRV and Compliance: After a decade of building confidence and trust through these talks, the Paris Agreement still reflects the fear that transparency on implementation and meaningful review of outcomes could be punitive. Shining a light is something ECO has done since 1972. In light of the bottom up character of the INDCs and the facilitative nature of the proposed review we urge all to lighten up and embrace transparency. On a related note, ECO always understood the Durban mandate was 'to develop a protocol, another legal instrument or an agreed outcome with legal force under the Convention applicable to all Parties,' to mean an international agreement would have some teeth. Simply put: the bracketed wording on 'compliance' needs to be included in the Paris Agreement.

Human Rights: ECO is shocked that countries have surgically removed human rights from the core climate change agreement. A broad coalition of civil society organisations and indigenous peoples have come together to collectively support joint text for Article 2, the heart of the agreement. All attempts were made to keep it simple for Parties. Instead, civil society's voices are being ignored. President Hollande: When you said that 'COP21 would be a new step for human rights', what exactly did you mean? ECO praises Mexico and other champions for their work in promoting human rights in the operative text of the agreement. We owe it to the world's vulnerable—those least responsible for and most impacted by climate change.
Renew Economy, Paris, COP21: Abbott's legacy sees Australia marginalised at climate talks. The legacy of Tony Abbott – and his aggressive stance against climate change initiatives – lives on at these climate talks. Australia has found itself marginalised by the emergence of a new coalition – called the Coalition for High Ambition – that numbers around 100 countries, includes the US, as well as European, African and Pacific nations. The coalition – regarded by many as one of the most significant alliances to emerge in 21 years of talks – has been in the making for more than six months. It broke cover in these talks on Monday – after a ministerial meeting on Sunday night – to try to negate the influence of China, India, and the OPEC countries; the so-called Like Minded Developing Countries (LMDC) The remarkable thing is that Australia claims it didn't even know about it. But the fact that it is not a member is a legacy of Abbott-era domestic policies, which the Malcolm Turnbull-led Coalition, while seeking to play a constructive role at these talks, remains attached to, even continuing to talk up the role of fossil fuels. Indeed, while Australian negotiators are saying on the public record that the country wants an ambitious agreement, its ministers in Paris – from Turnbull down through Julie Bishop and Greg Hunt – have sent opposite signals, refusing to sign a deal to dump fossil fuel subsidies, not following a European lead to remove an overhang of surplus credits (it wants to use them to meet its 2020 targets), and talking up coal as a solution to poverty and hunger. Read More here 
10 December, Renew Economy,  Negotiating blocks fracture in push for high ambition. In what may be one of the most significant developments ever seen in the 21-year history of the UN climate negotiations, a new coalition has emerged that combines the US, European nations, oil producers and vulnerable nations pushing for an ambitious outcome to the talks. The new grouping, called the Coalition for Ambition, has pulled in support from more than 100 countries with a range of economic drivers and motivations. They include Pacific nations, vulnerable African countries, oil producers such as Mexico, Norway and other European countries, and the US. Australia is not a member of the grouping because, Marshall Islands foreign minister Tony de Brum told RenewEconomy, it had not yet been invited. The grouping is seen by analysts as a sign that the most significant negotiating blocs at the Paris talks, the G77, representing China and developing countries, is showing signs of fracture. Apart from a common interest in finance, the needs of these countries now vary widely. China, facing crippling pollution at home, is prepared for a deal. India, seeking rapid growth, is playing hardball. The OPEC countries, such as Saudi Arabia and Venezuela, are trying to dilute the target. Poor and vulnerable nations want an ambitious and legally binding deal. The first signs of division emerged earlier this week, when Venezuela, Malaysia and Cuba tried to prise the grip of France on guiding the negotiations, only to be slapped down by the Marshall Islands and South Africa. The contrast between the oil producers of Saudi Arabia and Venezuela and Mexico was striking. "We are a big oil producer, but we still want high ambition," the Mexico representative said on Wednesday. Noted one veteran observer: "I can't recall a CoP (conference of the parties) where you have the US, EU, and the most vulnerable parties standing up and calling for the need to reference 1.5°C as a target." Read More here
9 December UN to release 'clean' draft of Paris climate deal A new draft for a global climate change agreement will be released at 1pm on Wednesday, said France foreign minister and president of the COP21 talks Laurent Fabius. "I hope we have a document to take us to the final stage," said Fabius, who indicated the new iteration will take account of of series of meetings and reviews that have taken place in the past week. To read the draft go here
8 December, ECO, Oil Minister Wins Fossil Award for Saudi Arabia '[Monday's] first place Fossil of the Day Award goes, once again, to Saudi Arabia! In the high-level Ministerial discussions Ali al-Naimi the Saudi Oil Minister (come again?) said we cannot discriminate between clean and dirty fuels, a statement that fundamentally undermines what everyone is trying to achieve at the Paris Climate Summit. This statement totally ignores the science that says we have to keep 2/3rds of fossil fuels in the ground to prevent catastrophic climate change and fails to acknowledge the reasons for the shift to renewable energy that is happening around the world. The Saudi's have attempted to block a meaningful long term goal that could serve as a guiding light for the fossil fuel phase out and a shift to 100% renewable energy for all. On top of all this Saudi Arabia pushed back on a 1.5C degree temperature target – despite the climate impacts already being felt across the region. On a positive note we have a Ray of the Day to award to the Philippines for taking the stage during today's Ministerial statements, soon after Saudi Arabia, to promote a meaningful long term goal to stabilise global temperatures and to to decarbonise our economies. Strong stuff, well done! The USA gets the second place fossil for its moral high ground being lost and damaged. Climate change is an existential threat for many of the most vulnerable countries already facing loss and damage. Despite this, these countries have been negotiating positively and in good faith. Ahead of Paris they took compensation off the table, removing it from their proposal, knowing that rich countries would not agree to compensation. Yet the US keeps banging away at the issue of compensation. Outrageously it is now insisting that vulnerable countries take compensation off the table for all time and never bring it up again. This flies in the face of basic fairness and the whole concept of negotiating. Face the issue on the table not your bogey-man, United States.'
No More Coal Mines, "Coal" is not mentioned in the final text. ….
here in Paris, denial is the name of the game. Polite diplomatic language conceals the stark scientific fact that none of the plans on the table at COP 21 (21!!!!) will prevent the physical destruction of whole nations. The targets of 2 degrees, or even 1.5 degrees of warming are designed to protect fossil fuel companies from losing money – not to protect countries from rising seas and raging storms. The word coal will not be mentioned in the final text of the COP. I'm told it wouldn't be polite. It might upset some countries and companies. I bet it would. But such hurt is meaningless when compared to the suffering that continuing to sell and burn billions of tonnes of coal will do the world. And we are no longer talking about 'future generations'. We are talking about in the lifetimes of kids in school today. Read More here  … It would be impolite, and undiplomatic, to call a "valued participant" like Australia a deceiving hypocrite. Knowing this, Australian negotiators work on the assumption that as long as they pretend to share the rest of the world's objectives no one will call them out.
Want your country to enter the European Union? Want better access to Indian agricultural markets? Want some extra aid funding? Perhaps a seat on the UN Security Council? Which would you like? How can I help you? Step right in. Welcome to the biggest foreign policy swap meet since Copenhagen in 2009. The Paris climate talks are not just about climate change. Paris isn't full of scientists, engineers or even economists. Its full of trade negotiators and lobbyists, most of whom know little about, and care even less about, what burning fossil fuels is doing to the atmosphere. Anyone who has ever solved a problem or chaired a meeting knows that it doesn't take 40,000 negotiators and "observers" to break an impasse or solve a problem. Indeed, a cynic might argue that the creation of a process that requires so many participants was designed to ensure that the market for coal and oil continues to grow each year. In 1992, world leaders first agreed that burning fossil fuels caused climate change, that we needed to burn less fossil fuels, and that rich countries should act first. Fossil fuel consumption and production have risen steadily since. Intriguingly, the same countries that tell us how hard it is to tackle climate change move quickly when it comes to wars and "real human tragedies" like the near collapse of the big banks in 2008. When the banks were in trouble, world leaders found time in their diaries to meet, trillions of dollar in their budgets, and trust not just in each other, but in the role of government. It's often said that there are no atheists in a foxhole, well, now we know there are no free marketeers in a banking crisis. There are plenty when it comes to climate change though. One thing is for sure, it did not take 40,000 delegates to rescue the banking system. And not once did the rich countries trying to "rescue the world economy" suggest that they couldn't act to save capitalism unless all the poor countries "pulled their weight". Read More here An excellent read. 

7 December 2015, ECO, Transparency: Just a Castle on a Cloud? The French government made a commitment to civil society: this would be a transparent and participatory COP. Instead, from day one we have been banned from meetings where decisions are actually made. Civil society's role is to shed light on this process, to ensure that our governments protect their people's best interests—not the interests of corporate lobbies resisting the transition. Negotiating behind closed doors undermines the ability of civil society to ensure the accountability of governments and the UNFCCC process, thus pushing for a fairer and more ambitious agreement.  It also adversely affects developing countries, which rely on civil society for technical support they cannot otherwise afford. Behold, there is at least one defender. ECO is grateful to Malaysia for speaking on behalf of the Like Minded Group of Developing Countries, for its consistent call for greater transparency in this process. The EU, US, Australia and other industrialised countries are a different story. Not only have they failed to challenge the closed-door policy, they have hidden behind it. We demand access to the negotiations.
5 December, ECO, Norway, the Human Rights Fossil. Sometimes even the most dedicated of Parties find it difficult to see the forest from the trees. Norway in particular claims to be a human rights champion, but refuses to include language in Article 2 that would protect human rights. This includes the rights of indigenous peoples, gender equality, intergenerational equity, a just transition, food security and the integrity of ecosystems. Norway and the US claim these points have nothing to do with the purpose of the Paris Agreement. What a step back from the integrated agenda adopted in New York in September! How will governments eradicate poverty, promote social justice and tackle the climate crisis if they refuse to adopt a coherent approach? Instead, they have suggested that human rights should not be an overarching principle. Tell us, Norway and US: which aspect of climate policy is not relevant to human rights?
"Limiting" Bunker Emissions? That's Oh So Kyoto! ECO couldn't be more pleased that, following Wednesday's 'Fossil of the Day' award for IMO and ICAO, language on shipping and aviation emissions made it to Friday's draft. But really, why hasn't someone killed off that Kyoto-era reference to 'limitation or reduction' of their emissions? The term 'limitation' allows for continued emissions growth, rather than the absolute cuts needed to stay within the remaining global carbon budget.
For our third and final Fossil of the Day award we nominate Saudi Arabia, AGAIN! Their delegation seems to be happy locking us all into a world that will warm by around 3 degrees, way above any levels deemed safe by scientists. They are blocking a review of national climate action plans (known in UN-speak as Intended Nationally Determined Contributions or INDCs) in 2018 or sooner, that would allow all countries to boost their ambition and bend the curve of warming further away from catastrophic levels. In doing so they are a ball and chain on the collective ambition of more than 150 countries who have submitted their INDCs."
4 December, ECO, Analysis released yesterday shows that the ratio of fossil fuel subsidies to Green Climate Fund pledges from 8 key countries is 40 to 1! You read that right. Australia, Canada, France, Germany, Italy, Japan, the United Kingdom and the United States provide a total of roughly US$80 billion per year to support fossil fuel production, but have only pledged a combined total of $2 billion per year to the Green Climate Fund.
Whispers echo around Le Bourget about a group of countries trying to phase out ambition in the finance text. The key text for phasing out international support for dirty energy (which Parties call high emissions investments) has just come under fire by some countries, including Saudi Arabia and Argentina.
Feeding the Climate Talks Unsurprisingly (given that the IPCC's latest report speaks to this issue), 60% of the INDCs mention 'food security'. So, it's disappointing for ECO to learn that while food 'production and distribution' has popped up in the agreement 3 times, food 'security' is absent from the operative text. Perhaps Parties need a refresher on the difference between food security and food production? Read More here 
3 December, Renew Economy, COP 21: Hunt's carelessness forces Australia into damage control. Australian environment minister Greg Hunt ran the gauntlet of committing a significant faux pas on Tuesday, forcing the Australian delegation into damage control for fear of derailing the critical Paris climate talks. Hunt strayed from strict diplomatic discipline at a news conference in the afternoon – on the otherwise benign topic of a new document outlining Australia's national climate resilience and adaptation strategy, and Australia's contribution to "blue carbon". But the big problem came when Hunt was asked about progress of negotiations and the development of a new text that will form the basis of a Paris agreement in more than a week's time. This is a highly sensitive issue. The G77 in particularly, is paranoid about the prospect of a text being held in reserve by the French hosts, as it was to disastrous effect by the Danes in Copenhagen, and in negotiations in Bonn just a few weeks ago. France has insisted that there is "no plan B", i.e. no hidden text, and said it would work with whatever it receives from the co-chairs of the main negotiation stream this weekend. This language has been scrupulously observed by the Australian delegation. Until this afternoon, when Hunt invited speculation of the hidden text by saying that the French were already consulting with other parties with the view of forming a text over the weekend. He described the work of the negotiating stream as a sort of "options paper". Nothing would be more sure of inflating the emotions of the G77 and deepening the divide between the developed and developing world. RenewEconomy and The Guardian sought confirmation from the French negotiating team, who again flatly denied the existence of a different text. The Australian team was then  into damage control, sparking a flurry of calls that basically conceded that Hunt had misspoken , and had intended only to convey that the text would 'evolve" from that presented by the co-chairs and   text is more an options paper than a text. Read More here – and check out Shell's latest advert at the end of the article – when in doubt go back to "sex sells" and see if that can help!!
An EU of (WS)2 Minds Did you know ECO can be in several rooms at the same time? Usually, ECO finds this quite helpful. Sometimes, though, it just leaves us thoroughly confused. Take the case of the EU yesterday. In the contact group discussions, the EU stressed that Parties' targets are not strong enough and ambition needs to be increased to respect the 2°C guardrail, suggesting textual changes accordingly. ECO could not agree more on this point. In a different room at exactly the same time, the CMP was meeting, and ECO heard other Parties stressing that targets are not strong enough and ambition needs to be increased to respect the 2°C guardrail. So Parties suggested a contact group to consider pre-2020 targets and guess what: the EU forcefully rejected this proposal, even though they supported increasing ambition just down the hall. Can you please just make up your mind? Read More here
2 December, ECO, 
Truly Transformational: African Renewable Energy Initiative
The Africa Renewable Energy Initiative (AREI) was launched yesterday, representing a breakthrough on renewable energy development. AREI could help Africa leapfrog into low-carbon development.
As one African dignitary said at the launch: 'Sunshine should do more than nourish our crops, it must power our homes.' The goal of AREI is to build at least 100GW of new and additional renewable energy generation capacity by 2020, and 300GW by 2030. That's double the entire current electricity generation in Africa, which is roughly 150GW! 
 AREI shows what can be achieved when there is political will and collaboration among key stakeholders. The African Ministerial Conference on the Environment, the New Partnership for Africa's Development, the African Group of Negotiators, the African Development Bank and  UNEP have all worked together to bring this initiative off the ground. ECO can only hope that this Africa-grown initiative will receive the financial and technical support it deserves from developed countries.
Monday night at 6pm, there was a high level meeting of 43 nations from the Climate Vulnerable Forum (CVF). They made a bold, ambitious declaration to do something amazing. The CVF declared that they support a Paris Agreement that aims to achieve full decarbonisation of our economies, so they can run their countries on 100% renewable energy by 2050! In doing so, these countries have decided not to play the victim. They are showing the kind of leadership the rest of the world can learn from. They are leading the way in setting course for a safer world with only 1.5°C of global warming. This declaration is so big, so bold, that it makes lots of the other countries look like…fossils.
The sense of momentum that kicked off the COP Monday seems to have left out two major sources of emissions: international aviation and shipping. Emissions from these sectors fall outside national targets and are therefore separate from the INDCs submitted to-date. So, while most countries have come forward with pledges, these sectors are not included in those contributions. If aviation and shipping were a country, they would be a top ten emitter, with their emissions expected to grow a whopping 270% by 2050. This would undermine efforts made by states and other sectors, whilst making the 1.5/2 degrees C objective almost impossible to achieve. This should not be an option. These sectors also pay zero tax on their fuel. This is a fossil fuel subsidy that is partly responsible for driving their emissions growth.
Two UN agencies are responsible for regulating emissions from these sectors–the International Maritime Organisation (IMO) for shipping and the International Civil Aviation Organisation (ICAO) for aviation. Since Kyoto tasked them with limiting or reducing emissions from these sectors, their emissions grew instead of decreased–80% between 1990 and 2010, compared to 40% for the rest of the global economy. The Paris Agreement needs to provide ICAO and IMO with the momentum and ambition that they are so woefully lacking. It should require them to set emissions targets in line with their fair share of the 1.5/2 degree target. It should ensure these targets and efforts are subject to the same review processes that will be created to review national efforts. Ending their tax-free fuel status is also a no-brainer. It can provide climate finance while at the same time driving efficiency gains in these sectors.
Later today, ICAO and IMO will present their failed efforts to SBSTTA. It will be another recital of green washing, excuse making, and inaction.  Let's make this the last COP where ICAO and IMO turn up without doing their homework. They are the climate "elephants in the room". Let's use the agreement to end their special (polluting) status. Visit www.elephantsintheroom.eu for more information.