Can litigation be more effective than politics?
When politicians are ineffective can litigation be more effective in bringing about change? Just a thought…..
Environmental Justice Australia: In the Netherlands, the USA, Ireland, Norway, Belgium and beyond, citizens are turning to the courts to challenge the failure of their governments to act on climate change. Why not in Australia?
Latest News

20 January 2020, The Guardian, Climate refugees can't be returned home, says landmark UN human rights ruling. Experts say judgment is 'tipping point' that opens the door to climate crisis claims for protection. It is unlawful for governments to return people to countries where their lives might be threatened by the climate crisis, a landmark ruling by the United Nations human rights committee has found. The judgment – which is the first of its kind – represents a legal "tipping point" and a moment that "opens the doorway" to future protection claims for people whose lives and wellbeing have been threatened due to global heating, experts say. Tens of millions of people are expected to be displaced by global heating in the next decade. The judgment relates to the case of Ioane Teitiota, a man from the Pacific nation of Kiribati, which is considered one of the countries most threatened by rising sea levels. He applied for protection in New Zealand in 2013, claiming his and his family's lives were at risk. The committee heard evidence of overcrowding on the island of South Tarawa, where Teitiota lived, saying that the population there had increased from 1,641 in 1947 to 50,000 in 2010 due to sea level rising leading to other islands becoming uninhabitable, which had led to violence and social tensions. Read more here

End Latest News

Urgenda campaign win on a appeal!

10 October 2018, The Guardian, Dutch appeals court upholds landmark climate change ruling. A court in The Hague has upheld a historic legal order on the Dutch government to accelerate carbon emissions cuts, a day after the world's climate scientists warned that time was running out to avoid dangerous warming. Appeal court judges ruled that the severity and scope of the climate crisis demanded greenhouse gas reductions of at least 25% by 2020 – measured against 1990 levels – higher than the 17% drop planned by Mark Rutte's liberal administration. The ruling – which was greeted with whoops and cheers in the courtroom – will put wind in the sails of a raft of similar cases being planned around the world, from Norway to New Zealand and from the UK to Uganda. Marjan Minnesma, the director of the Urgenda campaign which brought the case, called on political leaders to start fighting climate change rather than court actions. She said: "The special report of the IPCC emphasises that we need to reduce emissions with much greater urgency. The Dutch government knows that as a low-lying country, we are on the frontline of climate change. Our own government agencies recently concluded that in the worst case scenario sea levels might rise by 2.5 to 3 metres by the end of the century. The court of appeal's decision puts all governments on notice. They must act now, or they will be held to account." Jesse Klaver, the leader of the Dutch Greens welcomed the decision as "historic news". He told the Guardian: "Governments can no longer make promises they don't fulfil. Countries have an obligation to protect their citizens against climate change. That makes this trial relevant for all other countries." The Dutch government must now decide whether to appeal to the Netherlands' supreme court, or explain how it will nearly double the entire amount of greenhouse gas emission cuts it has made since 1990 within one year. One of two newly opened coal plants would have to be shut down to comply with the original court ruling, according to a report by CE Delft in 2016. Government sources did not immediately respond to requests for comment but an appeal is thought likely. However, legal sources cautioned that its success was far from assured, given the conservative nature of two courts in The Hague which had now ruled for the Urgenda campaign, and its 886 citizen co-litigants. Read more here

Taking the climate crisis to court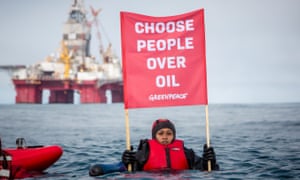 20 March 2018, The Guardian Courts are a new front line of climate action with cases against governments and oil firms spiralling, and while victories have so far been rare the pressure for change is growing. Global moves to tackle climate change through lawsuits are poised to break new ground this week, as groups and individuals seek to hold governments and companies accountable for the damage they are causing. On Tuesday, action by 12 UK citizens reaches the high court for the first time, while on Wednesday in San Francisco, the science of climate change will effectively be on trial at a key moment in a lawsuit. The litigation represents a new front of climate action, with citizens aiming to force stronger moves to cut carbon emissions, and win damages to pay the costs of dealing with the impacts of warming. (ED: This is an excellent article summarising the rising litigation across the globe) Read More here

Urgenda: The Dutch Climate Case

The Urgenda Climate Case is the first case in which regular citizens have managed to hold their government accountable for taking insufficient action to keep them safe from dangerous climate change. On June 24 2015, the District Court of The Hague ruled that the Dutch government is required to reduce its emissions by at least 25% by the end of 2020 (compared to 1990 levels). Currently they are facing an appeal. 
Our Children's Trust
In the United States, Our Children's Trust is supporting 21 young people to sue the President and Federal Government to defend the rights of youth and future generations.
Roger Cox at TEDx
The idea for a Dutch climate case came from lawyer Roger Cox's book Revolution Justified. He later became one of the lawyers to represent Urgenda. In March 2014 Roger Cox made the case for states' liability for climate change at a TEDx conference in Flanders:

29 August 2017, Climate Home, Hurricane Harvey: lawyers warn of climate lawsuits over damages. Hurricane Harvey is wreaking unprecedented damage on Texas. Should city planners, government agencies and businesses have seen it coming? Could they have prevented death and disruption by acting differently? Increasingly, such questions will be litigated in courtrooms and rely on climate science to answer, three environmental lawyers wrote in the journal Nature on Monday. Advances in the science of linking weather extremes to global warming has the potential to change the legal landscape, they write. The more clearly scientists can demonstrate an event was foreseeable, the more victims can – and will – seek redress from negligent authorities. "In a world where events like Hurricane Harvey are predicted to increase, and predicted confidently by scientists… courts will be called upon more and more to disentangle these issues," co-author Sophie Marjanac, an Australian-qualified lawyer with Client Earth, told Climate Home. Marjanac give examples of potential targets for lawsuits. In Houston, Texas, developers were allowed to build on wetlands that otherwise would have helped to drain floodwaters. If it can be shown those decisions endangered people and property – and failed to anticipate known climate risks – the relevant authorities could be on the hook for payouts, she said. Read more here

24 March 2016, Environmental Justice Australia. Add your voice to the call for a Climate Charter in Victoria. Right now, our laws are blind to climate change. Worse still, the federal government have no genuine plan to respond to climate change and the fossil fuel lobby are actively frustrating attempts to combat climate change. State laws can make a real difference. Victoria has been reviewing their Climate Change Act.  Environmental Justice Australia created an innovate Climate Charter and submitted it to this review. Like the Human Rights Charter, a Climate Charter would require all government  decisions to take climate change into account. It would provide a way around the Federal government's reluctance to act and a new model that could be adopted in other states around Australia, and other jurisdictions around the world. It would give Victoria the chance to show real leadership on climate change action. An Independent Review Panel has now recommended that Victoria adopt a Climate Charter, but there's still one crucial step left. The Victorian Government needs to decide to include a Climate Charter in Victoria's climate legislation. The Government will decide whether to include a Charter in the Climate Change Act in the next few weeks, so we need to show support for this important step in addressing climate change during the month of April. Please, add your voice. Click here to tell Daniel Andrews to adopt a Climate Charter.

March 2016, ClientEarth takes government back to court over killer air pollution ClientEarth has launched a new legal challenge against the UK government due to its repeated failure to tackle illegal air pollution. In this latest round of legal action, ClientEarth has lodged papers at the High Court in London seeking judicial review and has served papers on government lawyers. As well as the UK Environment Secretary who is named as the defendant, Scottish and Welsh ministers, the Mayor of London and the Department for Transport will also be served with papers as interested parties in the case. The UK sees an estimated 40,000 early deaths from air pollution every year. ClientEarth believes the government is in breach of a Supreme Court order to clean up air quality, having failed once again to take appropriate action in the face of this public health crisis.  ClientEarth won a judgment at the Supreme Court against the Secretary of State for the Environment, Liz Truss, in April last year. The ruling ordered her department to produce new air quality plans to bring air pollution down to legal levels in the "shortest possible time". The plans the government came up with, released on 17 December last year, wouldn't bring the UK within legal air pollution limits until 2025. The original, legally binding deadline passed in 2010. The papers lodged with the High Court ask judges to strike down those plans, order new ones and intervene to make sure the government acts. ClientEarth lawyer Alan Andrews said: "The government's plans were an insult to the tens of thousands of people being made sick and dying from air pollution and failed to consider strong measures to get the worst polluting diesel vehicles out of our town and city centres. Read More here

15 February 2016, Environmental justice Australia, Victorian Climate Charter: the foundation for an effective whole of government approach to climate change. We've just learned that the Independent Review into Victoria's Climate Change Act has recommended that Victoria adopt a Climate Change Charter. The announcement came as part of the Climate Change Act Review which was tabled this morning in Parliament. The Independent Review Panel's report, released this morning, recommends the Victorian Government write a Climate Charter into the state's laws. The Charter is to contain objectives and principles for dealing with climate change. We originally developed the concept of a Climate Charter inspired by Victoria's Charter of Human Rights and Responsibilities back when the Climate Act was originally developed by the Brumby Labor government in 2010. We revived the idea the concept of the Climate Charter when the current Victorian government appointed an expert panel to undertake a review of the Act because we though the charter model was the best way to make sure that all government decision-makers take climate change and the need to reduce emissions seriously when making decisions relevant to climate change. The Climate Charter is a tool that could be applied, throughout Australia and around the world, to achieve effective climate action.  The Victorian Government's review of the Climate Change Act shows the important role states can play in addressing risks of climate change. At a time when we've got no federal tax on carbon, and laws that allow fossil fuel extraction without a thought for the effects on our climate, this is a big step forward. We're pleased that the independent review panel has listened to the hundreds of Victorians who made submissions in support of a Climate Charter. The government needs to make the recommendation of the independent panel for a Climate Charter into law, to drive real reductions in greenhouse gas emissions across Victoria. The next few weeks are crucial. If you would like to see the Climate Charter adopted in Victoria, watch this space and we'll be in touch with details of the best way to see a Climate Charter through the legislative process to become real action on climate change. Read More here

 21 December 2015, Carbon Brief, Guest post: Climate change before the court. A guest post from James Thornton and Howard Covington, chief executive and trustee, respectively, of the environmental law firm ClientEarth. 

Just over a week ago, representatives of 196 parties around the world filed into a final plenary session at the Paris climate talks. After a 

last-minute hiccup

, the gavel came down, and the 

Paris agreement

on climate change was finally adopted. The agreement requires countries to update and enhance their targets to cut greenhouse gases every five years, but the targets themselves are not legally-binding. In the absence of enforceable commitments to reduce emissions, concerned citizens may look to the courts for an alternative way of driving emissions cuts by countries or companies. We take a look at how litigation – the process of resolving disputes in a court of law – could have an important role to play.

Two aspects of causation: Consider this example: how could climate litigation be used to prove liability for a company, say a fossil fuel giant, towards a claimant for climate change damage? A case like this would fall under tort law, which is used to determine liability when actions by one person or company have caused some specific harm to another. A claimant in a climate change case will have to convince the court of two things. First, the court will have to accept that greenhouse gas emissions from human activity are the principal driver of climate change. A few months ago, we saw judges in the Netherlands do exactly that. A case was brought against the Dutch government by the Urgenda Foundation and 900 Dutch citizens, who argued that the government was in the wrong for not taking sufficient action to prevent foreseeable harm from climate change. The judges declared human-caused climate change as beyond dispute, and ordered the Dutch government to strengthen its plans to cut emissions. The government is currently appealing the decision.

The second aspect of causation is more complicated to prove. The claimant needs to convince the court that human-caused emissions are behind the climate event alleged to have caused harm. Such a case would also need a defendant. In our example, let's say it's a coal-burning utility company. If the court agrees that its emissions contribute to climate change, under tort law, the crucial question is then whether the utility company has a duty of care to the claimant. In the case of climate change, a court could rule that the utility company contributed to the harm in a way that can potentially be quantified with reasonable certainty. However, this raises a problem: the utility company isn't the only contributor to climate change. Read More here

According to Sharon Turner, Honorary Professor of Law at UCL "a legal future seems likely": (Sharon joined ClientEarth in June to lead their Climate & Energy Programme. She was previously the Professor of Environmental Law at Queen's University Belfast where she worked for 25 years.) …. While legal systems are not currently well aligned to deal with the injustices of climate change, it's likely that legal rulings will ultimately turn against greenhouse gas emitters. An improving scientific understanding of cause and effect should eventually provide the evidential basis required to establish liability for damage. 

Running parallel, ever-stronger regulations of greenhouse gas emissions and increased legal, political and financial risk looks set to render a significant quantity of existing fossil fuel reserves "unburnable". This triggers requirements in company law that govern risk disclosure and reporting, corporate decision making, and the valuation of company assets. In this way, company law and financial regulation should ultimately force a wide range of corporations to realign their actions with the scientific realities, and the global public interest.

Indeed, legal challenges based on established company regulations may prove far greater levers on global carbon emissions than claims through the international courts – and in the long run may do more to improve the situation of those worst affected by climate change. The recent resolution by the shareholders of Exxon Mobil, requiring Exxon to improve their disclosures in relation to climate risk, suggests that this tide is already starting to turn. Read More of The Conversation article here

9 July 2015 RTCC, Around the world in 5 climate change lawsuits. After a landmark ruling calls on the Netherlands to make deeper emissions cuts, where next for climate litigation? 

When a Dutch district court ordered the Netherlands government to up its climate game, campaigners were overjoyed. For the first time ever, last month judges accepted human rights arguments for demanding a country make deeper greenhouse gas emissions cuts. "The State must do more to avert the imminent danger caused by climate change," read the verdict. The case, brought by pressure group Urgenda, does not set a binding precedent for any other jurisdiction. But it has emboldened environmental lawyers around the world in drawing up their own lawsuits. "The legal arguments that we used in the case… are not unique to the Netherlands," lawyer Dennis van Berkel told RTCC. Top legal experts from around the world in March inked the Oslo Principles on climate change, setting out clear obligations on states and businesses. "Avoiding severe global catastrophe is a moral and legal imperative," they declared. Here are five legal battles to watch. Read More here

26 June 2015, The conversation, What does the Dutch court ruling on climate targets mean for Australia? In a landmark ruling, The Hague District Court has ordered the Netherlands government to take more action to reduce its greenhouse gas emissions. The verdict is a victory for Urgenda, the non-profit that brought the case against the government. The decision will see Dutch emissions fall by at least 25% by 2020 relative to 1990 levels, rather than the previous 14-17% target. This is the first successful climate change action founded in tort law and the first time a court has determined the appropriate emissions-reduction target for a state, based on the duty of care owed to its people. Could such a case be brought in Australia? And what are the broader implications for Australia in how it positions itself on climate change? 

…… The case highlights the parallels to the current debate about what a responsible and acceptable emissions reduction target for Australia should be. Given the Abbott government's reluctance so far to follow expert advice on an appropriate target, it begs the question of whether a similar case court be brought in an Australian court. The Netherlands has much broader laws than Australia around "standing", which determines which people or groups have the right to sue over a particular issue. The Dutch standing laws explicitly recognise the right of environmental groups to bring an action to protect "the general rights of other persons".

But in Australia, environmental groups generally have to show a "special interest" in the subject of the action, beyond that of the general public. This has been a stumbling block for public interest environmental litigation in Australia. There has also been a reluctance by the Australian courts to find a causal nexus between climate change and the greenhouse gas emissions of individuals and organisations. The view that the role of the common law is to protect private rights and cannot be invoked to protect public rights or the environment has held sway.

Having said that, in Australia there have been no climate change actions based solely on tort to date, and therefore the laws have not been tested. If a group satisfies the standing test, then it may be able to meet the requirements of a tort action, in particular to prove a sufficient causal link between Australia's greenhouse gas emissions and the harm caused to its people (present and future). It is possible that if the government's intransigence on climate change action continues, the courts in Australia will be increasingly called on to decide questions such as those raised in the Netherlands case. Access full article here

14 January 2015, Government News, Litigation risk from climate change rising: In the absence of clear climate change policy, governments are increasingly at risk of litigation according to two new reports, which have highlighted the need for governments to have plans in place concerning long-term climate change projections. The world's largest global insurance market, Lloyds, has also spoken out portentously about the need for decisions concerning long-term commitments to take into account climate change projections. The Organisation for Economic Co-Operation and Development (OECD) recently described climate change as 'one of today's greatest economic challenges' and called on its 36 member countries (of which Australia is one) to align their policies towards low carbon growth.

The release of the OECD statement coincided with the release of the US's quadrennial National Climate Assessment (NCA). The NCA too calls for revision of policy but also legal codes, building and infrastructure standards, and urban planning, to understand and overcome barriers to adaptation to climate change. In its report, NCA points out that government has the capacity, to make land-use decisions to adapt to the impacts of climate change. The report also notes that support is necessary from higher levels of government to enable local governments to face limitations of legal authority, geographic jurisdiction, and resource constraints. An absence of support, coupled with a failure to make informed land use planning decisions could increase a local government's risk of exposure to litigation. 

This is particularly true where a local government is perceived to have acted negligently because of a failure to act appropriately, or a failure to respond at all, to the impacts of climate change. In the US, the Illinois Famers Insurance Company recently filed a class action claim against local governments in the Cook County region, the City of Chicago and the Metropolitan Water Reclamation District of Greater Chicago, an independent state agency. The insurer claims that the local governments, as the sole authorities charged with supervising and coordinating stormwater management across the municipalities, through their negligence to adopt reasonable stormwater management practices, caused economic loss to the plaintiffs. Source: Government News

Public Authorities at risk of being sued – legal action on climate change: Litigation on climate change has been with us for some time, with the first significant US court decision in 1990 and the first Australian one in 1994. Australian court cases claiming negligence against producers or users of fossil fuels are likely to face considerable obstacles, but legal actions for failure to adapt to climate change, particularly against public authorities, could fare better. One might challenge, for example, the appropriateness of development approvals in flood-prone or bushfire-prone areas. Private nuisance cases could be possible where a public authority undertakes works to reduce the effects of climate change. If such works actually make the problem worse, or shift the problem to other locations, affected landowners could possibly take the public authority to court in a case based on private nuisance laws.

In the US, cases of public nuisance have been brought by governments suing industrial contributors to global warming. In the past the courts had dismissed such cases, but recently they have reconsidered and decided that one against American Electric can be examined by a court of law. In Alaska a native village has begun a public nuisance case against oil, power and coal companies. The village suffers from the melting of Arctic ice, which used to protect its coasts from erosion. Current erosion of coastal areas means that the village will have to be relocated or abandoned, and the villagers are seeking monetary damages from the companies for their contribution to climate change. Source: Higgins Lawyers

Sierra Club Beyond Coal Campaign (USA): May 2015, Politico, Michael Grunwald: The war on coal is not just political rhetoric, or a paranoid fantasy concocted by rapacious polluters. It's real and it's relentless. Over the past five years, it has killed a coal-fired power plant every 10 days. It has quietly transformed the U.S. electric grid and the global climate debate. The industry and its supporters use "war on coal" as shorthand for a ferocious assault by a hostile White House, but the real war on coal is not primarily an Obama war, or even a Washington war. It's a guerrilla war. The front lines are not at the Environmental Protection Agency or the Supreme Court. If you want to see how the fossil fuel that once powered most of the country is being battered by enemy forces, you have to watch state and local hearings where utility commissions and other obscure governing bodies debate individual coal plants. You probably won't find much drama. You'll definitely find lawyers from the Sierra Club's Beyond Coal campaign, the boots on the ground in the war on coal. Read More here

Environmental Justice Australia (Melb) are nature's lawyers using the law to protect the environment, and they work to change our laws to make sure they protect the right of all Australians to clean air, clean water and healthy ecosystems. Until the 1st of May 2014 Environmental Justice Australia was known as The Environment Defenders Office, an independent, not-for-profit, community legal service, specialising in public interest environmental law. Find out more about EJA here

Climate Change & Environmental Law Panel: The Victorian Bar established the Climate Change and Environmental Law Panel in early 2010. The Panel was launched by the Hon. Justice Kevin Bell in March 2010. The Panel has the following objectives:
To promote the understanding of climate change and environmental law
To represent and advise litigants on a pro bono or reduced fee basis in matters of public interest arising out of a concern for the environment and the impact of climate change
To contribute to the development of effective legislation governing impacts to the environment
To encourage the participation of other legal professionals and law students in the Panel's programs and cases
To develop 'green' initiatives for the Victorian Bar
Recent activities
'Gunns 20' litigation in which a number of barristers acted pro bono to defend the proceedings brought by Gunns in the Supreme Court of Victoria
Recent action brought by the Wilderness Society and Lawyers for Forests against the Minister's approval of the Gunns Pulp Mill 
Blue Wedges action against the relevant Victorian Minister /State Government's approval of the dredging of Port Phillip Bay
Assisting not-for-profits and community groups to challenge corporate proposals which may have adverse environmental consequences, as demonstrated in the legal action taken in relation to the proposed Gunns pulp mill and support for Blue Wedges protests
Assisting with applications to government or industry for information regarding the economic viability of environmentally adverse developments
A list of Committee members is shown here.