This site is a research tool that has been specifically created for the community of the Ballarat region in Victoria, Australia. It is designed for individuals that "get it" and are looking for quick access to the latest and most reliable material available on the many interrelated issues of climate change to assist them to respond effectively in their own area of influence. It cuts through the dross to assist in good decision making and to facilitate action at the local level. PLEA Network Coordinator, Hazen (About Us) (spring time)
 💡 To get the best value out of this site, open and read this first 💡

 

This site acts as a filter and pointer for individuals looking for specific climate change information/ resources. It is an entry point to the most active players in the global climate change arena. It is NOT a blog and you will find no mention of how to change a light bulb, make compost or insulate your house.

I would suggest when first visiting this site you spend some time looking over the pages to see what sort of information is provided.There are: overviews; videos; latest news; articles; interactive maps; reports and a vast number of links to external sites. It is a continuing work in progress as new sites and information are found and the space of climate change evolves. Sources of all material can be accessed through the provided links to reports; articles and the "Read More here" links at the bottom of most articles. 

I have tried to make the navigation as logical and friendly as possible:  there are a number of sub pages under the main pages; at the top of each page there is a "What you will find on this page" which details the sub headings and are jump links to the content; when clicking on an image it will either enlarge or go to an external link; the symbols ∨/∧ indicate "show & hide" text; text in blue indicates a link to further information; external links will open in a new tab; internal links and pdfs will open in the same page – remember to go back instead of closing page; and there is also a handy back to top button. To keep things tidy, posts will either become part of the static text or be archived as posts. The "archive library" provides a variety of ways to search for older posts. Home page also has a section – "Highlights recently added..."

Once you have a good idea of what is on offer, home in on your issue/topic of interest. Revisit when you need to update info/resources to assist in any initiative you may be involved in – and go forth and multiply! When returning for updates check: date when I have last updated site (on right-hand side); main pages of interest (or search the "site topics index") to see if there has been any new material added; latest news; and older posts through the "category" and "tag" options on the "archive library" page.  Many of the a/v inserts/articles are offered on a "free share" basis. If you think something would be useful for presentations, etc please go to the source to obtain a copy. 

💡 A final value tip: To turn information into knowledge try reading rather than just scanning. Turning that knowledge into understanding and action is up to you.

As this site is a continuing work in progress – check in occasionally to see updates. If you would like to offer suggestions for other sites and info please let me know through Contact Us. If you find this site useful your feedback would also be welcome.
Continue Thinking Globally but ACT Locally Immediately!
What you will find on this page: LATEST NEWS; how far still to go (graph); "500 year" events – what are they?; Insanity of Endless Growth; US scientists report to Trump; Earth Overshoot Day 2017 (video); new website for business; CO2 emissions stay same for third year in row;  Clarke & Dawe on the energy debate (video);  Oz 2016 State of Environment Report; 2016 hottest year recorded (report); global 2C warming limit not feasible; climate action time warp (video); Kiwis vs Oz (video); dumbest policy on earth; Solar SmackDown – Poms vs Oz (video); perspective in the debate (video): climate reality check; carbon budget countdown 2017; confused? new Oz climate developing; dangerous climate warming myth – reality; Australia in 2040; fossil fuel (interactive graph); want to be counted (video);  discouraged by scale; movement for change (video); downshifter; using the legal system for change; information & resource sites; Australian alliances for climate action
SOME HIGHLIGHTS RECENTLY ADDED TO SITE: 
Latest News

3 May 2015, Climate News Network: US braces itself for even worse wildfire season. Years of drought and higher temperatures mean the chance of devastating wildfires in the southwest US is higher than ever − particularly in southern California.  The firefighters are primed, hoses at the ready. May and June are often the peak months for forest fires in the southwest of the US, and the outlook for this year is grim. "I wish I could have some hope," says Dr Wally Covington, director of the Ecological Restoration Institute at North Arizona University. "It's just a terrible situation in southern California." Read More here

April 21, 2015, NASA's Jet Propulsion Laboratory: Caltech student fathers breakthrough in green chemistry. ….The baby in this metaphor is a catalyst that, unlike its cousins that pervade modern industry, is based not on precious metals like gold and platinum, but rather on something you can get out of a banana: potassium. The father (or perhaps more accurately if we ignore the gender problem, the mother) is a Caltech grad student named Anton Toutov, who reports that the delivery was long and difficult….This new technology is already capable of manufacturing chemicals used in pharmaceuticals, agriculture and cosmetics in a much more environmentally friendly way than traditional methods. The catalyst requires little or no processing with petrochemicals and operates at much lower temperatures than standard catalytic methods, both of which keep its carbon footprint tiny. It can reduce air pollution from certain kinds of transportation fuels and, unlike the precious-metal processes it replaces, it produces no toxic waste. But like a baby, its ultimate accomplishments may be yet to come. Read More here

12 February 2015, Climate News Network: Rice serves up double measure of biofuel and fodder. An inexpensive process developed in Japan will allow farmers to produce their own tractor fuel and cattle feed in one simple step. Japanese scientists have found a potential answer to the biofuel dilemma that if you grow crops for energy, you have to sacrifice crops for food. They report that they can now ferment rice to deliver ethanol, while making silage for cattle feed –and that it can all be done on the farm without need for any expensive off-site processes. Mitsuo Horita, of the National Institute for Agro-Environmental Sciences in Tsukuba, Japan, and colleagues write in the journal Biotechnology for Biofuels that they used a process of solid-state fermentation known to temperate zone farmers everywhere: grass or cereal is harvested, compressed, sealed, and fermented in the absence of oxygen. Read More here

End Latest News

6 November 2017: New York Times: Here's How Far the World Is From Meeting Its Climate Goals

Climate Science Special Report (US)

3 November 2017, New York Times. What the Climate Report Says About the Impact of Global Warming. The same, only worse. Global warming is affecting the United States more than ever, and the impacts — on communities, regions, infrastructure and sectors of the economy — are expected to increase. That's the gist of Volume II of the National Climate Assessment, a draft report made public on Friday that focuses on the current and future impacts of climate change. The draft will eventually accompany a report on the science of climate change that was unveiled by 13 federal agencies in its final form on the same day. In addition to comments by members of the public, Volume II is being reviewed by an expert committee of the National Academies of Sciences, Engineering, and Medicine. After revisions by the agencies involved it is expected to be published in December 2018. Like the scientific report, the draft of Volume II contains many of the same findings cited in the previous National Climate Assessment, published in 2014. But reflecting some of the impacts that have been felt across the country in the past three years, some of the emphasis has changed. Here's a look at some of what's new in the draft assessment. Read More here

Fourth National Climate Assessment (NCA4), Volume I: This report is an authoritative assessment of the science of climate change, with a focus on the United States. It represents the first of two volumes of the Fourth National Climate Assessment, mandated by the Global Change Research Act of 1990. Access full report here

6 November 2017, Bloomberg: How Trump White House Wound Up Releasing Dire Climate Report – Read More here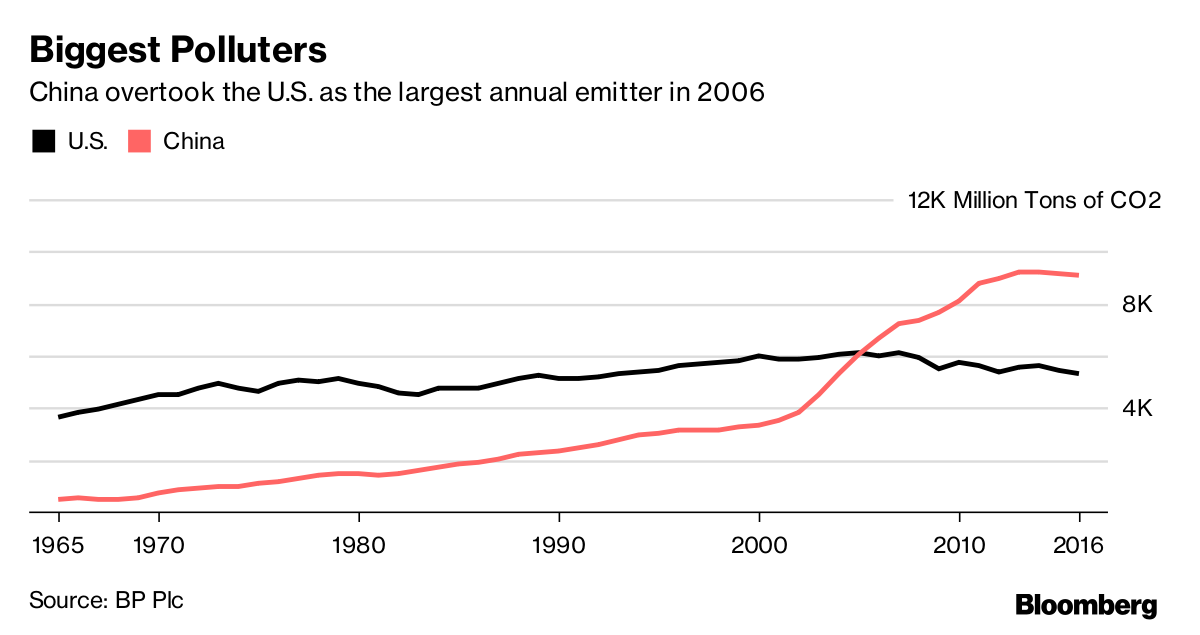 Climate Council's latest report
18 September 2017, Climate Council:The "Hot & Dry: Australia's Weird Winter," report shows the nation experienced its warmest winter on record (for average maximum temperatures), while more than 260 heat and low rainfall records were also broken throughout the season. KEY FINDINGS INCLUDE:
Australia had its warmest winter on record, in terms of average maximum temperatures, reaching nearly 2ºC above average.
More than 260 heat and low rainfall records were broken during the winter months.
The nation experienced its second driest June on record and the driest winter since 2002.
The exceptionally warm and dry winter was made 60 times more likely by climate change.
Australia's average winter temperatures have increased by around 1ºC since 1910, driven by climate change, as a direct result of burning fossil fuels – coal, oil and gas.
Winter warm spells are lasting longer, occurring more often and becoming more intense.
25 September 2017, DeSmog, How Australia's 'Fever Swamp' of Climate Science Denial Is Pushing a Non-Scandal About Temperatures. "The tentacles of the global warming hoax are everywhere," said a foaming Sydney shock-jock Alan Jones on his high-ratings radio show. "I don't know why it's not on the front page of the newspapers," replied Jennifer Marohasy. The subject of the pair's wrath is the Bureau of Meteorology (BoM) — the Australian government's weather bureau. Specifically, it's the way the bureau collects and records temperatures. Marohasy works for the Institute of Public Affairs which, if you want to talk about tentacles, is firmly attached to the body of conservative "free market" groups around the world that deny the risks of human-caused climate change. Last week, I interviewed former BoM director Rob Vertessy, who described the attacks from a "fever swamp" of climate science denial as being baseless, a waste of time, and dangerous, especially when they're amplified by Rupert Murdoch's newspaper The Australian. "As the costs of climate change accumulate in the years ahead," Vertessy said, "I can see that leaders of this climate change denial movement will really be seen as culpable." To find out the facts go here.

"500-year" floods are based not on history, but on probability
28 August 2017, VOX, The "500-year" flood, explained: why Houston was so under prepared for Hurricane Harvey. It's the city's third "500-year" flood in the past three years. It's difficult to comprehend the scale of the flooding and devastation that Hurricane Harvey and its aftermath are wreaking on the Houston area. Weather experts call the storm unprecedented, and note that it's gone beyond even the most pessimistic forecasts. In the final reckoning, it's certain that Harvey will be classified a 500-year flood — and maybe even a 1,000-year flood. But those terms can be a bit misleading — especially when high-profile people, like the president of the United States, confuse the issue by calling Harvey "a once in 500 year flood." In theory, a 500-year flood is something that has a 1-in-500 shot of happening in any given year — in other words, the sort of event that's so rare that it might not make sense to plan around the possibility of it happening. The problem is that 500-year floods are happening more often than probability predicts — especially in Houston. And, especially in Houston, prevention planning hasn't evolved to acknowledge that a "500-year" flood isn't really a 1-in-500 chance anymore. "500-year" floods are based not on history, but on probability. The severity of floods tends to get put in terms of years: a 100-year flood, a 500-year flood, a 1,000-year flood. But this isn't an assessment of "the worst flood in" that time — places like Houston don't actually have detailed weather records going back to 1017 AD, after all. Read More here
9 August 2017 By Dr Haydn Washington for Dick Smith Fair Go,The Insanity of Endless Growth, . The world is faced with a predicament of grave enormity – yet one rarely spoken of. The United Nations (UN), almost all governments, business, and media and both the political Left and the Right are busy extolling (even praising) 'endless growth'. Yet we live on a finite planet, so clearly endless physical growth is impossible, unsustainable and, in fact, insane. I often give public talks on sustainability and ask the audience: 'On a finite planet who thinks we can keep growing physically forever?' Nobody raises their hands. So why then is our economy and society based on what many individually know is impossible? An excellent question – but one hardly ever asked in mainstream economics (Daly, 2014). Even the UN forgets to ask the question – and to answer it.    Read More here   Also access Steady State Economy page; Further articles from Dick Smith Fair Go site

U.S. Global Change Research Program Climate Science Special Report (CSSR) – What did they say??
7 August 2017, New York Times, Scientists Fear Trump Will Dismiss Blunt Climate Report. The average temperature in the United States has risen rapidly and drastically since 1980, and recent decades have been the warmest of the past 1,500 years, according to a sweeping federal climate change report awaiting approval by the Trump administration. The draft report by scientists from 13 federal agencies concludes that Americans are feeling the effects of climate change right now. It directly contradicts claims by President Trump and members of his cabinet who say that the human contribution to climate change is uncertain, and that the ability to predict the effects is limited. "Evidence for a changing climate abounds, from the top of the atmosphere to the depths of the oceans," a draft of the report states. It was uploaded to a nonprofit internet digital library in January but received little attention until it was published by The New York Times. The authors note that thousands of studies, conducted by tens of thousands of scientists, have documented climate changes on land and in the air. "Many lines of evidence demonstrate that human activities, especially emissions of greenhouse (heat-trapping) gases, are primarily responsible for recent observed climate change," they wrote. Read More here   Access full draft report here

Earth Overshoot Day – 2 August 2017

3 August 2017, ABC News, There is a date every year when the world's resource bank goes into overdraft. This year, Earth Overshoot Day is marked globally on August 2. For the rest of year we're in the burning red. It's the point when the amount of natural resources — think trees, fish and water — humanity takes from the Earth reaches the total that can be regenerated over the entire year. It's when the amount of carbon emitted reaches the amount the forests and oceans are able to absorb. This year it happened in seven months, according to the Global Footprint Network. That's the earliest it's ever been and it's no thanks to Australia. Read More here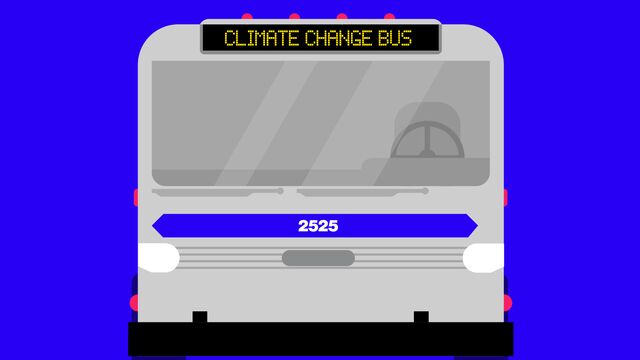 April 2017, Bloomberg, the business network has developed a "CLIMATE CHANGED" website focusing on business and economic issues of climate change. Jury is still out on its usefulness but looks interesting. A few videos could be useful for business sector. Note – you will have to put up with the ads!

Access site here. Sample video – "How to Drive the World over a Cliff". 

18 March 2017, The Guardian, CO2 emissions stay same for third year in row – despite global economy growing. International Energy Agency report puts halt in emissions from energy down to growth in renewable power. Carbon dioxide emissions from energy have not increased for three years in a row even as the global economy grew, the International Energy Agency (IEA) said. Global emissions from the energy sector were 32.1bn tonnes in 2016, the same as the previous two years, while the economy grew 3.1%, the organisation said. The IEA put the halt in growth down to growing renewable power generation, switches from coal to natural gas and improvements in energy efficiency but said it is too soon to say that global emissions have peaked. The biggest drop was seen in the US, where carbon dioxide emissions fell 3%, while the economy grew 1.6%, following a surge in shale gas supplies and more renewable power that displaced coal. US emissions are at their lowest level since 1992, while the economy has grown 80% since that time….. The pause in emissions growth was welcomed by the IEA, but it warned it was not enough to meet globally-agreed targets to limit temperature rises to below 2C above pre-industrial levels – considered to be the threshold for dangerous climate change. Read More here

Clarke and Dawe absolutely nail the Australian energy debate

 16 March 2017, (FROM) RenewEconomy has spent more than five years analysing the energy debate in Australia, and comedians John Clarke and Byran Dawe may have spent only a few days.But in their latest episode, an interview with "Wal Socket", they have absolutely nailed it. We can't think of anything else to say, but to invite you to watch it.

Australia 2016 State of the Environment Report
Reports Executive Summary: In the past 5 years (2011–16), environmental policies and management practices in Australia have achieved improvements in the state and trends of parts of the Australian environment. Australia's built environment, natural and cultural heritage, and marine and Antarctic environments are generally in good condition.There are, however, areas where the condition of the environment is poor and/or deteriorating.

These include the more populated coastal areas and some of the growth areas within urban environments, where human pressure is greatest (particularly in south-eastern Australia); and the extensive land-use zone of Australia, where grazing is considered a major threat to biodiversity.In Australia, the key drivers of environmental change are population growth and economic activity. The extent to which these drivers lead to environmental impacts depends on a range of factors, including:
how many of us there are
where and how we live
the goods and services we produce (for both domestic and export markets) and consume
the technologies we use to produce our energy, food, materials and transport
how we manage the waste we produce.
Keeping impacts within limits is one key to a sustainable future. If not managed well, drivers can generate pressures that have immediate and long-term negative consequences for the environment. If managed well, however, drivers can be harnessed to achieve environmental benefits. The main pressures facing the Australian environment today are the same as in 2011: climate change, land-use change, habitat fragmentation and degradation, and invasive species. In addition, the interactions between these and other pressures are resulting in cumulative impacts, amplifying the threats faced by the Australian environment.

It's official 2016 the hottest year recorded
18 January 2017, Climate Central, 2016 was the hottest year in 137 years of record keeping and the third year in a row to take the number one slot, a mark of how much the world has warmed over the last century because of human activities, U.S. government scientists announced Wednesday. 

2016 is a "data point at the end of many data points that indicates" long-term warming, Deke Arndt, chief of the monitoring branch of the National Centers for Environmental Information, said. While the record was expected, the joint announcement by NASA and the National Oceanic and Atmospheric Administration came in the midst of Senate confirmation hearings for President-elect Trump's cabinet nominees, several of whom have expressed doubts about established climate science, as has Trump himself.Many climate scientists, policy experts and environmentalists are concerned about the potential for the incoming administration to limit funding for climate science and roll back both national and international progress toward limiting the greenhouse gases that are warming the planet. 
According to NOAA data, the global average temperature for 2016 was 1.69°F (0.94°C) above the 20th century average and 0.07°F (0.04°C) above the previous record set last year. In NASA's records, 2016 was 1.8°F (0.99°C) above the 1951-1980 average. Read More here and Climate Council Report here 


Global 2C warming limit not feasible, warns top economist

4 January 2017, Climate Home, With "extreme policy measures", a 2.5C limit is in reach, according to latest climate model from William Nordhaus. Agreed by 195 countries in December 2015, the Paris climate deal was billed as an historic game-changer by UN officials when it came into force last November. Not everyone is convinced, least of all the respected climate economist William Nordhaus, who dismisses the deal as "rhetoric" in a new paper. The Yale academic – who has explored the implications of climate change since the early 1990s – ran the numbers through his economic model known as DICE and came up with some bleak answers. "The international target for climate change with a limit of 2C appears to be infeasible with reasonably accessible technologies – and this is the case even with very stringent and unrealistically ambitious abatement strategies," he writes. "This is so because of the inertia of the climate system, of rapid projected economic growth in the near term, and of revisions in several elements of the model. A target of 2.5C is technically feasible but would require extreme policy measures." Nearly 200 countries submitted climate plans as part of the Paris deal. Independent analysts reckon their combined emission cuts will only limit warming to 2.7C above pre industrial levels, breaching the global target and likely to lead to faster sea level rise and erratic weather events. Ramming home the message, Nordhaus says: "notwithstanding what may be called 'The Rhetoric of Nations,' there has been little progress in taking strong policy measures." Access full report here: PROJECTIONS AND UNCERTAINTIES ABOUT CLIMATE CHANGE IN AN ERA OF MINIMAL CLIMATE POLICIES
Open the Climate Council Time Warp here

Another neighbour leaves Oz in its dust

The International Energy Agency estimates that countries spent $US493 billion on consumption subsidies for fossil fuels in 2014, while the UK's Overseas Development Institute suggests G20 countries alone devoted an additional $US450 billion to producer supports that year. Throw in the unpaid environmental and climate impacts, and the International Monetary Fund puts total annual subsidies for fossil fuels at more than $5 trillion. Read More here 

If the Poms can do it why can't Oz?
Needing some perspective in the debate?
It's the economy that needs to be integrated into the environment – not the other way around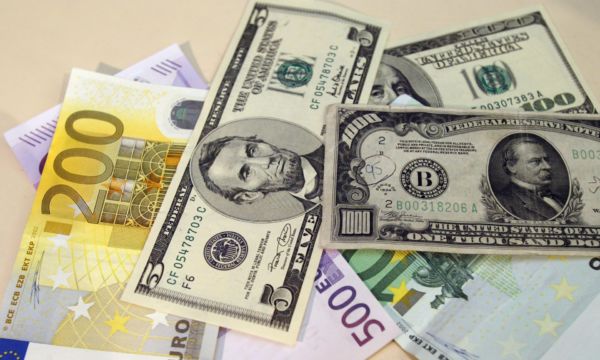 14 June 2016, The Guardian, Six months and counting. BP's Statistical Review of World Energy is a standard industry reference document. It's a useful indicator of trends, if occasionally the victim of politics. But the newest edition brings welcome news that the growth of global carbon emissions paused in 2015, partly to do with a shift to renewables, and partly the result of passing economic conditions, both notable in China. But BP, the company that once promised to go "beyond petroleum", is sticking firmly with oil and gas. Its get-out strategy from appearing over-fossilised in attitude, is to call for a "meaningful carbon price," advocated by its chief economist, Spencer Dale. Superficially, that seems a safe, sensible and increasingly popular option. The idea of carbon pricing is widely supported across the political, campaign and expert spectrum. But there is reason to doubt either the sincerity or analytical rigour of BP's faith in carbon pricing as the principal tool for tackling climate change. A curious by-product of the EU referendum has been an unprecedented level of scrutiny and scepticism given to economic models. Lurid claims by both sides about possible costs and benefits rely on them. An uncritical mantra of headline statistics about the economy is a staple of daily news. We are meant to just accept simple interpretations of a rise or fall in growth, the deficit, a movement in prices or the reaction of "markets", however bizarre may be the presence or absence of various assumptions buried in the underlying models……It is the economy that needs to be properly integrated into the environment so that its limits to growth can be understood. Read More here

Risk = potential future damage x probability of occurrence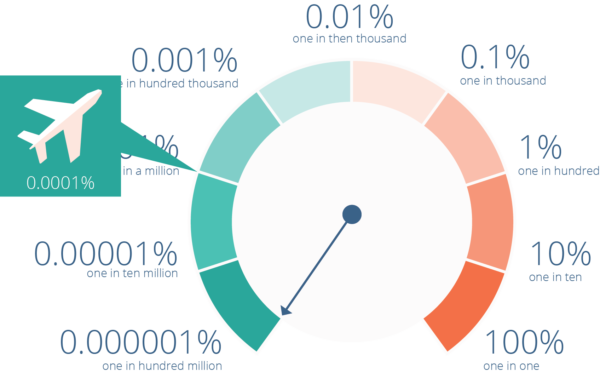 Global Challenges Foundation: How can we make something as abstract and complex as risk into something comprehensible? We believe that a key to doing this lies in being able to compare the probability of catastrophes so great that their consequences are unimaginable, with the likelihood of minor events which we must face on a daily basis. It is one thing to say that, with current levels of greenhouse gases, the risk of the global temperature rising by six degrees is 0.5 percent. But explaining that this corresponds to an increase in the number of aviation accidents from 30 a year to more than 400 a day gives a different perspective, and it is here that the risk and opportunity indicator comes into the picture. Click on graphic to take you to GCF's interactive RISK INDICATOR that provides a range of options to choose from – PPM; degrees, databases and another risk to compare it with. For example: PPM of 400; 2 degree warming, an IPCC optimistic database and compared to dying in a terrorist attack = Exceedance Probability of 33.5% compared to dying in a terrorist attack of 0.00018%. Have a go….

Climate Reality Check, After Paris Counting the Cost

March 2016: Break Through Report:"…..Whilst policy-makers and advocates often talk about a carbon budget of allowable fossil fuel use that would keep warming to 2°C, the evidence shows we have no such budget for a sensible risk-management, low-risk probability of exceeding the target. There is no carbon budget if 2°C is considered a cap (upper boundary) as per the Copenhagen Accord, rather than a target (which can be significantly exceeded).
And there is no carbon budget for fossil fuel emissions after accounting for likely future food and deforestation emissions. Anderson and Bows have shown that even with a too-high goal of holding temperatures to 2°C (with only a 66% probability of success), for developed economies to play an equitable role they would have to cut their emissions by 40% reduction by 2018, 70% reduction by 2024, and 90% by 2030 from 1990 levels."

And where is the leadership? The report continues…..

"The reasons for not doing what is obviously in our collective best interest have been widely canvassed, but one striking element is the lack of public ideas leadership. How many figures of public standing in Australia are prepared to consistently canvas the main issues discussed here, even if we disagree about some of the details? You could count them on the fingers of one hand. In fact, how many are prepared to talk about these issues in the public arena at all? Timidness and a relentless bright-siding infuse the public conversation, as if people cannot bear to hear the truth. But what if public is more prepared for the conversation than are our public ideas leaders? Recent work by Melanie Randle and Richard Eckersley investigated the perceived probability of threats to humanity and different responses to them (nihilism, fundamentalism and activism) in the US, UK, Canada and Australia: So here is the great irony: people have got a fair, intuitive sense of what might be coming, but our ideas leaders can't talk about it. Now is the time to press those who aspire to leadership on climate issues and action to ask the questions that prompted the writing of this discussion paper. If the propositions are contentious, let's debate them rather than keeping them hidden under a cone of silence. Repressing troubling thoughts does not resolve them, but means only they will come back to haunt us in an increasingly intense manner." Read the full report here

Carbon Countdown 2017- another way to look at it

5 April 2017, Carbon Brief, Analysis: Just four years left of the 1.5C carbon budget. Four years of current emissions would be enough to blow what's left of the carbon budget for a good chance of keeping global temperature rise to 1.5C. That's the conclusion of analysis by Carbon Brief, which brings the Intergovernmental Panel on Climate Change's (IPCC) carbon budgets up to date to include global CO2 emissions in 2016. Our infographic above shows how quickly the budgets for 1.5C, 2C and 3C will be used up if emissions continue at the current rate. For 1.5C, this could be a soon as four years' time. CO2 emissions The IPCC has previously laid out estimates of how much CO2 we can emit and still keep global average temperature rise to no more than 1.5C, 2C or 3C above pre-industrial levels. These are known as carbon budgets. For each temperature limit there are three budgets, each corresponding to a different probability of staying below that limit: 66%, 50% and 33%. (Strictly speaking, these aren't probabilities, but are the proportion of all the model simulations that keep warming below that temperature limit.) Now that provisional data is available for 2016, we can see what shape the budgets are in after another year of emissions. Update for 2016 According to the Global Carbon Project, CO2 emissions from fossil fuel burning and cement production in 2016 totalled 36.4bn tonnes, a rise of less than 1% compared to last year. This is the third year in a row of very small emissions growth, tentatively suggesting they may be showing signs of peaking. Including emissions from land use change – only an estimate at present – puts total CO2 emissions at 39.9bn tonnes for 2016. This is slightly below the 41.1bn tonnes from 2015, which saw large land use emissions as a result of peat fires in Asia. The animation below shows how the carbon budgets look at the end of 2016. With the current rate of emissions, there are now just four years and one month left in the budget for 1.5C. You can see the calculations and full results here. Read More here

Are you confused? You are not alone…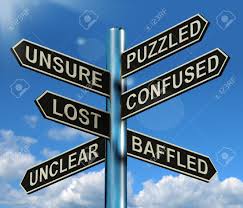 15 April 2016, Renew Economy, Turnbull's Jekyll and Hyde climate and clean energy policy. Environment minister Greg Hunt this week has been on a mini-tour of Western Australia, with the head of the Australian Renewable Energy Agency – which he wants to de-fund – announcing the sort of grants for solar and battery storage installations that he wants to stop. If there was any hint of irony in praising the work of ARENA and taking credit for the initiatives of an institution that the Coalition has spent much of the last three years trying to abolish, it was not immediately apparent. "The Turnbull government is providing $17 million funding for nine new R&D projects set to deliver renewable energy technologies and solutions suited to the 21st century," Hunt proudly announced in a press release, before enthusing at the opening about the potential for Australia to lead the world in battery storage. "I'm delighted to announce that in partnership with Synergy, the Australian government is contributing $3.3 million for a community household storing of – solar storage and energy facility," he told a gathering of media and dignitaries. "Behind us we have 1.1 million hours' worth of storage. This is the real world, this is the future that is behind us in terms of storage, solar energy on the roofs in front of us, the storage behind us." And on it went. Indeed, Hunt's speech was a compilation of everything that people find confusing and dumbfounding about this Turnbull government. Australia will be among the first to formally sign the Paris climate deal, but it still hasn't the domestic targets or the policies to get anywhere near its share of meeting that agreement; it professes support for wind and solar but has no new developments to show for it; it claims to have brought certainty to the renewable energy industry, when the only certainty in the last three years has been the lack of investment; it hails innovative solar and storage projects and then removes the funding mechanism that makes them possible; it applauds the work of a key agency it has tried to dismantle and finally strips it of funding; it wants to cease grants to clean energy projects "to protect taxpayers money" but then uses grants to polluters as the basis of its emissions reduction fund. Read More here  Also read more on the Australian Response page

15 February 2016, The Guardian, Why don't we treat climate change with the rigor we give to terror attacks? 

They're both extreme hazards, but evolutionary responses favor real-time threats, not those that take place on an extended time scale. Extreme weather, water shortages and the spread of mosquito-borne diseases like Zika are all having very real effects on everyday realities globally, and they are all linked to a fast-heating earth system. Yet we stilldon't treat climate change with the reverence we reserve for something like a terrorist attack.  Maybe the blame goes deeper, into our very natures: evolution did not design our bodies to treat climate change with urgency. Responses favor real-time threats, not those that take place on an extended time scale. Shrinking Arctic ice cover, erratic changes in winter snow cover or rapid shifts in heat and cold don't provide the same sense of threat as our fear of terrorist attacks or other bodily harm. The challenge in moving more forcefully to stop the flow of greenhouse gases is that if you have to stop and think about whether a specific action or activity is threatening, that very process engages very different parts of the human brain, and not the ones that impel us to action. The hormones that flood through our bodies to provide increased strength and speed in anticipation of fighting or running won't kick in when the threat is one that can only be understood through research and thought. If you want to worry whether climate change will eventually make it more difficult for humans to feed themselves, for example, you need to break out the books and study science, statistics and a lot of other disciplines. Even after you study, it is hard to share that thought with your fellow humans in a way that elevates this to an Isis-like threat. Read More here

19 February 2016, climate change has dropped off the political radar 

Was the political masterstroke signed off in Paris the zenith of climate action, wonders Climate Home's editor as countries go eerily quiet on what next. 'After Paris, what now?' is a comment increasingly heard in conversations with civil society activists, diplomats and government officials. A senior figure involved at the Paris talks asked me recently if I'd heard what plans NGOs had to keep the pressure up on leaders through 2016. They'd heard little. Neither, I confessed, had I. It's a curious state of affairs given last December nearly 200 countries finally agreed to start walking towards a future without fossil fuels. But there are concerns that the diplomatic masterstroke signed off in the French capital was the zenith – and now world leaders have other things on their mind. Fears of a global economic slump, US presidential elections, crashing oil prices, Syria, Brexit and the militarisation of the South China Sea have knocked global warming off the front pages. Add to that a mini exodus of the key figures who helped make Paris a success: UN climate chief Christiana Figueres leaves in July, COP21 president Laurent Fabius unexpectedly quit this week. It's still unclear who's running the show for Morocco at this year's UN summit. Control of the COP22 summit was first with the environment ministry, then foreign affairs, and now with the department of interior. And there's also flux at NGO level, with the WRI's Jennifer Morgan leaving her influential role as unofficial civil society strategy chief to take joint charge of Greenpeace. Earlier this week members of the Climate Action Network – a broad coalition of green NGOs – met in Berlin to work out a path forward. Those taking part described the talks as positive. But with many US groups focused on the presidential elections and funding flows slowing, there's a fear political pressure on the global process will dissipate. Read more here

World Economic Forum Reports: Top Global Risks

January 2016 WEF Resilience Report: For over a decade, the Global Risks Report series has shed light on the increasing interconnectedness and rapidly evolving nature of global risks. As of its 2015 edition, the Report has put forward actionable solutions to address global risks, the scope of which is beyond the domain of just one actor. As global risks are increasingly felt in tangible ways by institutions, economies and people alike, the Global Risks Report 2016 calls for the "Resilience Imperative" – an urgent necessity to find new avenues and additional opportunities to withstand, mitigate, adapt to and build resilience against global risks and threats through collaboration among stakeholders. View Full Report here

January 2016, WEF The Global Risks Report 2016: …. Also prominent in the Global Risks Landscape 2016 are environmental risks such as failure of climate change mitigation and adaptation, which is considered the most potentially impactful risk and the third most likely, with water crises, biodiversity loss and ecosystem collapse rising up the list of concerns. Environmental worries have been at the forefront in recent years (Figure 1.1.1), reflecting a sense that climate change–related risks have moved from hypothetical to certain because insufficient action has been undertaken to address them. The increasing volatility, complexity and ambiguity of the world not only heightens uncertainty around the "which", "when", "where" and "who" of addressing global risks, but also clouds the solutions space. We need clear thinking about new levers that will enable a wide range of stakeholders to jointly address global risks, which cannot be dealt with in a centralized way. Taken together, this calls for a resilience imperative – an urgent necessity to find new avenues and more opportunities to mitigate, adapt to and build resilience against global risks and threats through collaboration among different stakeholders. View Full Report here

 Dangerous climate warming – myth & reality

I have recently come across the following report, again, since I downloaded it in October 2014 – It is even more relevant since the COP21. 

The stated purpose of international climate negotiations is to avoid "dangerous" climate change or, more formally to prevent "dangerous anthropogenic  interference with the climate sytem". But if conditions existing today are already sufficient to push more climate system elements past their tipping points and create "catastrophic" breakdown without any further emissions, what then is our purpose and what do we say? This report explores recent scientific literature to explore seven myths of the predominant climate policy-making paradigm:
Myth 1: Climate change is not yet dangerous
Myth 2: 2oC is an appropriate focus for policy making
Myth 3: Big tipping points are unlikely before 2oC
Myth 4: We should mitigate for 2oC but plan to adapt for 4oc
Myth 5: We have a substantial carbon budget left for 2oC
Myth 6: Long-term feedbacks are not materially relevant for carbon budgeting
Myth 7: There is time for an orderly, non-disruptive reduction in emissions within the current political-economic paradigm
WRONG! Access full report here

Do you need an idea of what it might be like in 2040?

Prof. Jean Palutikof founding Director of the National Climate Change Adaptation Research Facility (NCCARF) at Griffith University, provides a graphic picture that might be useful. Why do I think her view is worth considering? Professor Palutikof was based at the UK Met Office during which time she managed the production of the Intergovernmental Panel on Climate Change (IPCC) Fourth Assessment Report for Working Group II (Impacts, Adaptation and Vulnerability). Professor Palutikof is among the foremost scholars of climate change adaptation and was lead author and review editor for several assessments of the Intergovernmental Panel on Climate Change (IPCC). Access article here

And the targets stay the same and are we surprised! 

To obtain the latest on what the Australian emission targets announced in August mean to Australia and global emissions go to "Australia's global pledge"

14 August 2015, Renew Economy: The shifting of baselines from 2000 levels to 2005 – widely regarded as a trick to make targets appear stronger than they are – can make it somewhat confusing to understand and compare 2030 targets offered by the major parties. Because of this, and being somewhat of visual person, I decided to chart the differences, along with the recent recommendations from the Climate Change Authority (CCA), the Government agency created specifically to make independent recommendations on climate targets.
As you would expect, the Greens have the most ambitious target, followed by Labor and then the Coalition. Interestingly, Labor's 2030 target (driven internally by the influential Labor Environmental Action Network's '50/50' campaign) is right in the middle of the CCA's recommended range. This could indicate that Labor is laying the groundwork to align itself with the independent body. As to whether these targets are consistent with a 2°C goal is a harder question to answer, mainly because the effort is shared internationally (the Coalition's targets certainly put us close to the back of the pack though). My interpretation is the Greens target are the most aligned with the science, while the CCA/Labor targets are more politically palatable, but still in the ballpark to get us there. The Coalition target, as it stands, will lock in failure. Read More here

A quick summary (12/8/15 Business Green): "….When commitments are translated to the 2005 baseline year used by Australia, it appears the 26 to 28 per cent reduction is towards the lower end when compared to other countries. The US has a 26 to 28 per cent reduction target, but for five years earlier in 2025. The equivalent 2030 target is 41 per cent. The UK has a 50 per cent reduction by 2025, based on 1990 levels, which translates as a 48 per cent cut when compared directly to Australia's 2005 baseline. New Zealand, Germany, Switzerland, the EU and Canada also have greater planned cuts than Australia when their commitments are considered with a 2005 starting point. Conversely, Japan and Norway have weaker targets than Australia. China, the world's largest emitter, has no set reduction target beyond a pledge its carbon dioxide emissions will peak by 2030. The government's independent Climate Change Authority recommended emissions be slashed between 45 to 65 per cent by 2030, based on 2005 levels. The decision not to adopt this recommendation means Australia will remain the highest per capita emitter in the industrialised world…." Read More here

Following is the conclusion of the Hansen et al report (Ice Melt, Sea Level Rise and Superstorms: Evidence from Paleoclimate Data, Climate Modeling, and Modern Observations that 2°C Global Warming is Highly Dangerous)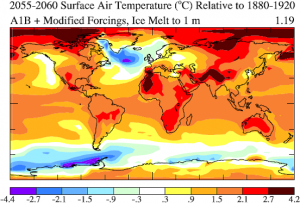 We conclude that the 2°C global warming "guardrail", affirmed in the Copenhagen Accord (2009), does not provide safety, as such warming would likely yield sea level rise of several meters along with numerous other severely disruptive consequences for human society and ecosystems. The Eemian, less than 2°C warmer than pre-industrial Earth, itself provides a clear indication of the danger, even though the orbital drive for Eemian warming differed from today's human-made climate forcing. Ongoing changes in the Southern Ocean, while global warming is less than 1°C, provide a strong warning, as observed changes tend to confirm the mechanisms amplifying change. Predicted effects, such as cooling of the surface ocean around Antarctica, are occurring even faster than modeled.

Our finding of global cooling from ice melt calls into question whether global temperature is the most fundamental metric for global climate in the 21st century. The first order requirement to 44 stabilize climate is to remove Earth's energy imbalance, which is now about +0.6 W/m2 , more energy coming in than going out. If other forcings are unchanged, removing this imbalance requires reducing atmospheric CO2 from ~400 ppm to ~350 ppm (Hansen et al., 2008, 2013a).

The message that the climate science delivers to policymakers, instead of defining a safe "guardrail", is that fossil fuel CO2 emissions must be reduced as rapidly as practical. Hansen et al. (2013a) conclude that this implies a need for a rising carbon fee or tax, an approach that has the potential to be near-global, as opposed to national caps or goals for emission reductions. Although a carbon fee is the sine qua non for phasing out emissions, the urgency of slowing emissions also implies other needs including widespread technical cooperation in clean energy technologies (Hansen et al., 2013a).

The task of achieving a reduction of atmospheric CO2 is formidable, but not impossible. Rapid transition to abundant affordable carbon-free electricity is the core requirement, as that would also permit production of net-zero-carbon liquid fuels from electricity. The rate at which CO2 emissions must be reduced is about 6%/year to reach 350 ppm atmospheric CO2 by about 2100, under the assumption that improved agricultural and forestry practices could sequester 100 GtC (Hansen et al., 2013a). The amount of CO2 fossil fuel emissions taken up by the ocean, soil and biosphere has continued to increase (Fig. S23), thus providing hope that it may be possible to sequester more than 100 GtC. Improved understanding of the carbon cycle and non-CO2 forcings are needed, but it is clear that the essential requirement is to begin to phase down fossil fuel CO2 emissions rapidly. It is also clear that continued high emissions are likely to lock-in continued global energy imbalance, ocean warming, ice sheet disintegration, and large sea level rise, which young people and future generations would not be able to avoid. Given the inertia of the climate and energy systems, and the grave threat posed by continued high emissions, the matter is urgent and calls for emergency cooperation among nations.

While you are waiting/working to change the world – do you wish to be counted?

 A very simple way is to sign on to the numerous "statements"/petitions circulating the globe trying to get the critical mass of numbers to make the ruling elite take notice. Here is a sample below – take your pick: 

Global Population Speak Out Campaign – PI's annual global grassroots initiative, Global Population Speak Out (GPSO), is designed to bring new voices into the realm of population activism.

By demonstrating that population is an approachable issue, especially in the context of sustainability initiatives and discussions, the capacity of the international community to achieve long-term sustainable living solutions is strengthened.

Sign up here

For more options view these sites:

Feeling discouraged with the scale of the task? Does this help?

22 May 2015, Ralph Nadar: "…Over the years, I have been astonished at how less than one percent of the citizenry, backed by the "public sentiment," have changed our country for the better by enacting reforms to protect the people from abuses of power, discrimination and deep neglect…" Read More here

Do you want to know how a "movement for change" starts?

Source: Leadership Lessons from Dancing Guy

The Australia Institute's report, "Downshifting in Australia: A sea-change in the pursuit of happiness", states, "Australians are increasingly locked into a pattern of escalating desire. Satisfying this desire demands more debt and more pressure to work longer and harder. In the words of one commentator: 'In rich counties, consumption consists of people spending money they don't own to buy goods they don't want to impress people they don't like.' …In this study, downshifters are defined as those people who make a voluntary, long-term change in their lifestyle that involves accepting significantly less income and consuming. Motives may be varied and include those relating to personal life and those based on principle. Read More here

26 May 2015, The Conversation: Want to help the environment? First fix your work-life balance. When it comes to climate change, do you practice what you preach? While many of us express strong concern about the issue, there tends to be a yawning gap between this concern and many people's willingness to actually act on it by doing things like using less power or petrol. Why should we care about this "value-action gap"? Well for one thing, these practices can make a big difference: up to an estimated 20% of household emissions, according to one US study. Read More here

Also visit the Downsizing Plan B page for a continuation of this theme

Key Information and Resource Sites 

Australian Alliances for climate change action (c/- ACF website)
ACF is an active part of Climate Action Network Australia (CANA), an alliance of regional, state and national environmental, health, community development, and research groups working together to support a dynamic, diverse and growing climate movement in Australia.
The Southern Cross Climate Coalition is an alliance of the Climate Institute, the Australian Council of Social Service, and the Australian Council of Trade Unions. Together, we work to cut pollution with policy that is fair and creates jobs in Australia.
The Australian Business Roundtable on Climate Change was formed in 2004 by ACF with six of Australia's largest businesses — BP Australia, Insurance Australia Group, Origin Energy, Swiss Re, Visy Industries and Westpac — to publicise the business risks and opportunities of climate change and to work co-operatively on solutions.
On climate change, we also collaborate with unions on Union Climate Connectors and with community groups in the Climate Action Network Australia.
 About Us

Project: Local Earth Awareness Network was established in 1988 to help raise the awareness of the local community to the environmental crises that face humanity and ways to respond at the local community level. The need to "THINK Globally and ACT Locally" is even more urgent now.
Collects and monitors information;
Actively disseminates this information via this website throughout the local community; 
Emphasis is on succinct, reputable information/data and practical, doable on-the-ground examples and guidelines for local action
Available for admin or project work